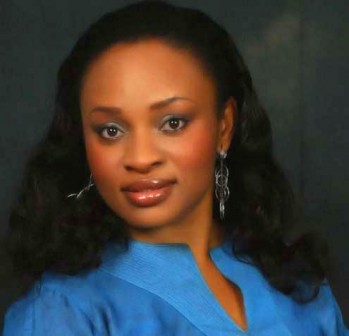 Saint Valentine's Day has come and gone. I know some people are yet to be back from their Valentine trips, both emotional and Physical. Wondering what I mean by emotional trip? You were caught up with that fever that you forgot that St. Valentine's Day will still come up next year.
What I don't understand is how people celebrate St.Valentine's Day every year with different lovers. This is one of my reasons for not believing it was originally meant for lovers. I have looked in this world and all I can find is so much deceit and endless lies. Valentine, to me, is time and wealth spent on the unlovable and the helpless.
The introduction of GSM is not helping issues at all. A man is in bed with another woman and at the same time has his phone on his ear telling his wife or girlfriend how much he loves her (more reasons I laugh at women or men monitoring their partners). People sometimes see me as being pessimistic when it comes to matters of the heart, but the truth is that it has nothing to do with pessimism, but it is just what is obtainable especially among Nigerians.
Why can't we be real for once? Why is everybody filled with lies and why do you open your mouth professing love to every Tom, Dick, and Harry when you don't even know what it entails. On the very last st.Valentine's, I saw a male fan who recently travelled and when I asked to know what he bought for me, I thought he was joking when he said what he bought was for his girlfriends and not for people like me. This very guy is married and also has a steady girlfriend who he is not even faithful to. Now tell me; is this man normal?
I just pity our girls who are so gullible that they don't have the spirit to discern. All they want is a man who professes love more than twenty times a day and buys all the high street items for them. Men,Oh men, when are you going to stop playing games? I don't really blame you because the women have refused to learn from their mistakes and pain.
How many of you can boldly say; yes, I am faithful to my girlfriend or wife? A woman who is a regular reader of my columns called me lamenting over the disappointment she got from her husband on St. Valentine's Day. This woman told me how she tries to do all I ask women to do in my column. According to her, she made sure she did all I said about St.Valentine's Day clebration and has changed through reading my articles.
She told me how she got the house ready and prepared herself for a date with her husband after work. But to her utmost bewilderment, this man never showed up until the following day.Guys, it is time you realized that women also have feelings. I could feel the pain that woman was going through when she called promising never to let peace reign. I bless God that after a very long talk with her on phone, she became a bit calm and promised to let peace reign.
When a woman is made to feel this way, what comes to her mind? When a woman feels she is not wanted by her husband and that there is no admiration for her body, what happens? Some of these women still go out and have men complimenting them. What you have failed to accept as reality is that however a woman looks, there is a man who appreciates her genuinely. This is one reason there is so much infidelity in the land.
If that woman had talked to someone who doesn't have the fear of God in her, she could have been led into something abominable. This is one reason I tell men never to go for a woman's beauty, but her character and godliness.  The truth, however, is that even with all your good reasons for getting married to a not-so-beautiful woman, they still have reasons to cheat.
You know what, I laugh on Facebook when most times I see men showering praises on their wives. Some of them daily post their wives' pictures on Facebook. That is good and quite commendable. I am sure that makes your wife blush without knowing that even on Facebook, you have a million and one dates.
Have you seen the latest style in churches? The pastor or chief deacon/elder comes on stage to say beautiful things about his wife. He praises her to the point that other ladies get jealous. You know what? As he is praising her, his girlfriend is there laughing at the foolishness of the woman. The same goes with the ladies and this has turned me to a pessimist when it comes to love affairs in Nigeria.
Some men even hosted their friends this last S.Valentine's Day. The good woman is all over the place excited that the husband wasn't going out as usual without knowing he has devised a new way of getting all he wants without being queried.
The man arranges with his partners in crime to enter the party venue with his girlfriend. Most of these guys are single and while some you may never get to meet are married with their wives at home. The poor woman gets busy hosting her guests including the people she constantly releases Holy Ghost fire to consume.
The party gets hotter with everybody drinking and enjoying themselves. Now is the time for the plan to be executed. The man leaves to drop his friends in a nearby hotel and that is it till the following morning or probably very late at night.
Some holier-than-thou women are even happy at this point believing that their husband was in church all through. The truth is that it is even in the church that worse things happen. I had once caught a man during service kissing his girlfriend. Hey, don't bother telling me to mention the name of the church, but this very guy is well respected in the church.
I have also seen pastors' wives rejoicing and thanking God for their clergy husbands. I laugh because right now in Lagos, I know some pastors who have this group and they meet regularly with their girlfriends who are also pastors. These girlfriends come to their churches to minister and members get excited with all the speaking in tongues and jumping up without knowing there is something going on in the secret. You may never believe this, but during the very last St. Valentine's day, some pastors intentionally fixed outreaches just as an escape route to do all sorts of things. Politicians too, they left on emergency campaign.
Guys, I have to leave now before they break my head. But on a serious note, please change and become what God wants you to be. Don't forget the old saying: "Every Satan's apple has worms."
Copyright protected by Digiprove © 2011 P.M.News