A 22-year old marriage between a couple identified as John Ukoha and Ijeoma is now on the verge of collapsing after the husband was tested positive to HIV/AIDS. The wife now denies him sex even as they are now fighting over property.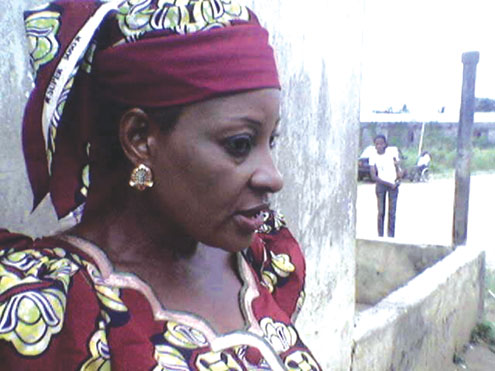 Ijeoma told her husband that she can no longer have sex with him after he tested positive to HIV when he fell sick and was rushed to LUTH in 2006.
This has brought serious quarrel between the couple who once lived in peace before doctors confirmed that he had tested positive to HIV and since then he has been going to the hospital for treatment, she said.
The matrimonial conflict took another dimension when John decided to sell their only family property at Isolo, Lagos State, Southwest Nigeria so that he could use the money to take care of his lover and treatment.
"I told him that he could not sell the house because it does not belong to him. I was the person that brought the money for the land and developed it," she narrated.
Following the discovery by Ijeoma that her husband wanted to sell their house, she filed a suit at Ikeja High Court restraining John from selling the house and also filed another suit at Ejigbo Magistrate's Court stopping him from collecting rent from the tenants pending the determination of the suit.
In the suit filed at Ikeja High Court, Ijeoma claimed that the house in question was hers because she was actually the person who gave her husband money to buy the land and built the house with her pension when she retired from Nigeria Port Authority.
She claimed that the land was purchased in her daughter's name which the husband was now claiming as his property.
She told the court that her husband was the cause of his predicament because she warned him against living a wayward life that has landed him in big trouble.
She said that she cannot sleep with him so that she will not be infected with his sickness.
Narrating how she discovered that her husband was HIV/AIDS positive, she said that in 2006, her husband became sick and was taken to LUTH and the test conducted showed that he was HIV positive. Since then, he has been receiving treatment at the hospital.
But John in his defence claimed that he married her according to Igbo tradition and culture, adding that as far as he married her according to the culture, she has no stake in any property once she remains his wife.
"I married her according to Igbo tradition and culture and whatever she has belongs to me," he stated.
He also claimed that he was the person that bought the land and developed it.
He claimed that there was no way her daughter could have bought the land because she was about two years old then.
The matter at the High Court has been fixed for hearing in March 2011 while at Ejigbo Magistrate's Court the presiding magistrate, Mrs. S. O. Solebo noted that the matter was a family affair and subsequently referred them to the probate court.
The latest on the matter was a motion filed by John urging the court to give an order that the tenants should pay him their rent.
He claimed that he was seriously sick and needed medical attention but he has no money to treat himself.
When the matter came up on Wednesday, the magistrate adjourned it till 15 March 2011 to hear the motion.
—Cyriacus Izuekwe