A suspected kidnapper, Ogochukwu Aramanu, was arrested this morning by the police from Afonka Police Divisional Headquarters, Shasha, a suburb of Lagos in Southwest Nigeria.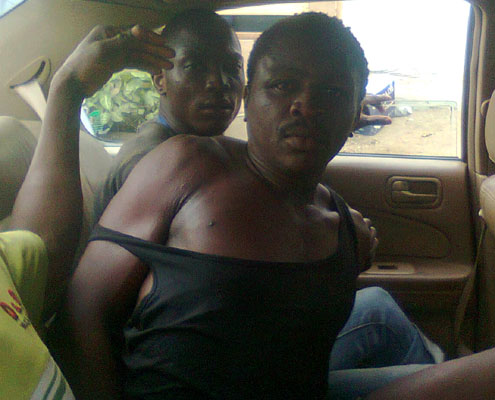 The suspect was standing by the girl and attempted to carry her on a motorbike that is used to take her to school. The incident happened at Bello Bus Stop, Orisumbare Road, Shasha
The kidnapper had thought he could use the motorcycle to ferry the girl away not knowing that that was the bike that usually takes her to school.
The kidnapper was asking the cyclist to move when the girl screamed for help.
As the girl screamed, the motorcyclist, simply called Joseph also raised an alarm which attracted passersby.
The girl's father, Biodun Shoyele, a former staff of Radio Nigeria, Ikeja, alerted the police who, with the assistance of passers-by arrested Ogochukwu Oramanu.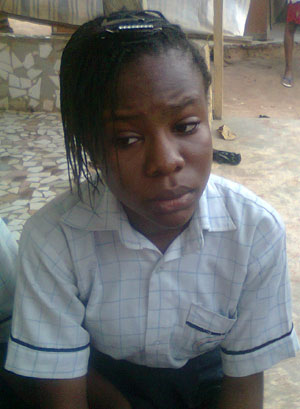 At the police station, the suspected kidnapper pretended to be insane. A Corporal, simply called Peter, was detailed to investigate the incident.
The police said that at the completion of their investigation, the suspect would be charged to court.
Meanwhile, relations, church members, and others have continued to besiege the residence of the Shoyeles at Bello Street, Shasha to sympathise with the family over the botched kidnap.
—Dedeigbo Ayodeji & Kingsley Umoh