Leading R & B act, Darey has finally released his long-awaited album two years after the release of his last album.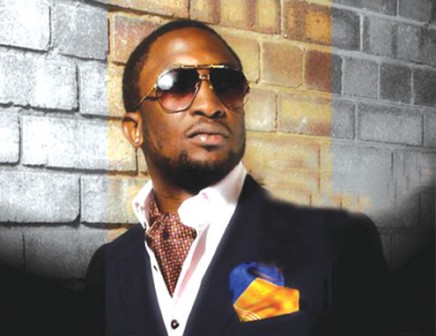 The double studio albums, released nationwide on Monday, 28 February, had a surprise appearance of popular Grammy Award winning American rapper Chamillionaire, who featured on the remix of the song, The Way You Are.
The new work also saw Darey in collaboration with the finest of Nigerian acts that include Psquare, Mo'Cheddah and Timaya to drop what music buffs have described as a total package.
Speaking on how he got the American rap star Chamillionaire, Darey said they hooked up on Twitter. "He liked the beats to The way you are and wanted to be on a remix. I was happy to oblige. And I'm still amazed by what we were able to come up with. I Hope you like it. It has been such a big big blessing to be able to create such beautiful, fun music.
"And I'm blessed to have such great talents like Cobhams, Don Jazzy, elDee, Wayne McNeish and Ayodele Basil as friends and producers. The album is what it is because of the help of so many people, especially my team at Soul Muzik. But, essentially, it is for the benefit, the enjoyment and satisfaction of my friends spread across the world," Darey explained.
The new albums, differently titled HEART and BEAT to form the word HEARTBEAT are 'products of necessity', says a statement from Darey's label Soul Muzik.
Showbiz Trends learnt that the first CD Vol.1: HEART, parades a rare, mind-blowing set of timeless slow to mid-tempo R&B/Soul tunes that truly expose the naked essence of Darey's wide vocal range. While on the other hand, the second disc Vol. 2: BEAT contains more up-tempo dance tracks on which Darey exhibits his edgy style, while still displaying his virtuoso vocal prowess. Personally, fans will see the two sides of Darey, especially the fun-playful aspect, of a man mostly known to be straight-up 'smooth, calm and collected.'
Copyright protected by Digiprove © 2011 P.M.News