Former President Olusegun Obasanjo yesterday expressed worries over how the people of Lagos State snubbed President Goodluck Jonathan's campaign rally held at the Tafawa Balewa Square.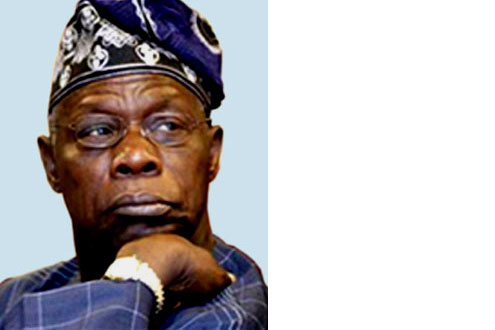 Obasanjo and other chieftains of the Peoples Democratic Party (PDP) including Chief Olabode George sat at the venue of the events for hours expecting the main bowl of the square to be filled up.
But when those who were there minutes before the President arrived could not fill one-quarter of the venue, the former president started complaining to George.
He also called the organisers of the event and was seen quarreling with them over the poor turn-out.
He advised that the few people who sat at the stands far away from the platform where President Jonathan was to address the crowd be made to come closer so that the president would not be embarrassed when he arrived.
Addressing the crowd later, Obasanjo said he would not take it lightly if PDP did not win the April polls.
He also congratulated President Jonathan for winning the election which is yet to hold, stressing that it was at the venue he and the late Umar Yar'Adua campaigned and won their elections.
"Having been on this platform, all that remains is to congratulate you. The people are saying 'carry go' and I congratulate you again.
"Obasanjo would not take it lightly for voting to take place without the PDP winning the elections," he said.
—Eromosele Ebhomele & Jamiu Yisa