Chief Emeka Odumegwu-Ojukwu currently recuperating in a London Hospital is in a "remarkably stable and satisfactory health condition", APGA Chairman, Chief Victor Umeh has said.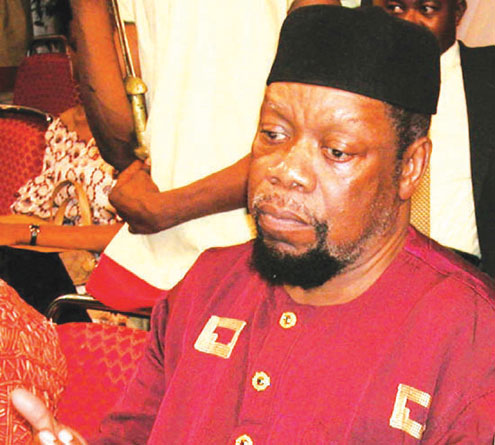 " I am satisfied with the improvement in Ojukwu's health and he is now very stable in the Hospital.
"He will be moved to the rehabilitation centre in the next one week," Umeh told the Europe correspondent of the News Agency of Nigeria (NAN) when he led members of the party on a get-well visit to Ojukwu on Monday in London.
The APGA chieftain thanked President Goodluck Jonathan for his concern for Ojukwu's health.
"His (Mr President) very warm disposition towards our leader Ojukwu since he took ill is unrivalled.
"He had paid several visits to Ojukwu while in Nigeria and continued to accord him due recognition also here in the UK unlike the previous Presidents we have had in Nigeria," Umeh said.
Umeh, who also visited the Nigeria House commended the officials of the Nigerian High Commission for their support to Ojukwu's family.
NAN recalls that Ojukwu was flown to London in December 2010 after spending three days in the intensive care unit at the University of Nigeria Teaching Hospital following a stroke.
President Jonathan's special envoy and Minister of State Foreign Affairs, Dr Aliyu Idi Hong also visited him in January with a special message.

Load more