Red Bull Nigeria has unveiled seasoned DJ, Jimmy Adewale Amu, popularly called DJ Jimmy Jatt, as the country's ambassador at this year's  Red Bull Music Academy holding in Tokyo, Japan later in the year.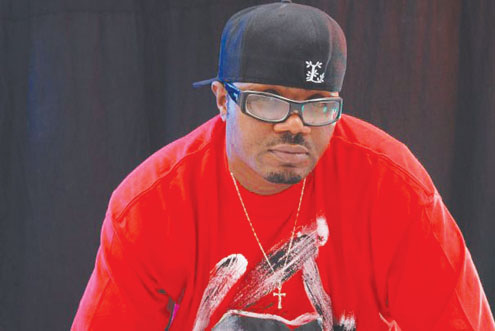 The collaboration will see the artiste meet with experts that direct affairs at the academy, with the hope that the experience will further enhance his capacity to impact positively on the music scene in return.
The Red Bull Music Academy, where Nigeria's fast rising DJ Klem – Ifieya Clement Kponu – participated last year, is a series of music workshops and platform for those who shape the musical future.
Every year, two groups of 30 selected participants – producers, vocalists, DJs, instrumentalists, and all-round musical mavericks from all around the globe – come together for two fortnight-long 'terms'.
As the organisers note, at the Academy participants will receive lectures both from pioneering mavericks of old and trailblazing sound rebels of the present, followed by late-night recording sessions putting their wealth of knowledge and inspiration into practice in ten custom-made studios.
There is also the chance to perform in some of the host city's most iconic clubs and concert halls. "And there's still plenty of time to check gear, chat on tunes, jump on live radio broadcasts, get a glimpse into local musical hybrids, and ask the questions you were always keen on asking, as well. If you ever chat with any past alumni, they often describe the experience as a game changer," the organisers added. "The academy is intended for anyone with a strong bias for music and a desire to be involved in its evolution: producers, instrumentalists, MCs, singers, DJs, engineers, broadcasters, laptop lapdancers, guitar Guerreros, soulful songwriters – they'll all be considered."
Meanwhile, for those dreaming to be part of the 2011 edition of the Red Bull Music Academy, applications are still open till April 4.
"It's about having a creative vision, an honest attitude and an open approach. Because of Japanese laws, you'll need to be 20 or over when the Academy workshop starts (i.e. born after 23 October 1991), but there's no age limit other than that. No one will forbid you and your entire crew to enter individually," the academy stresses on its website.
Now in its 12th year, the RBMA is an annual international music event where emerging artists, producers, DJs, arrangers and musicians are given the opportunity over two weeks to learn from top industry professionals and musicians.
Copyright protected by Digiprove © 2011 P.M.News