Governor Chibuike Amaechi of Rivers State has added a dramatic twist to the closure of the campaign office of the Action Congress of Nigeria,ACN, Governorship candidate, Dr Abiye Sekibo, in Port Harcourt.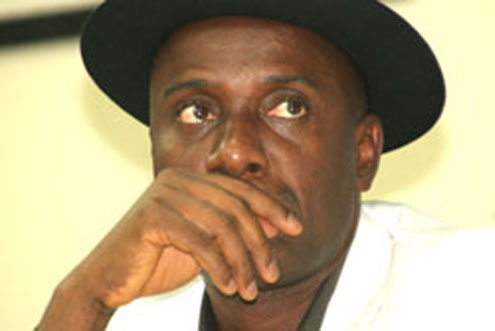 He has directed that his personal salary should be used to offset the tenement rate the landlord of the property housing the Campaign office at 67 Tombia Street, Government Reserved Area, Port Harcourt was owing  Obio/Akpor Local Government council that led to its closure.
Amaechi gave this directive this afternoon at his campaign rally held at the College of Arts and Science, Rumuola, Port Harcourt. He explained that he decided to intervene and make the personal sacrifice because he really wanted the ACN Governorship, Dr. Sekibo to resume campaigns and sell himself to the Rivers people.
Secondly, he explained that he decided to do that to exonerate himself from the allegation that he ordered the closure of the opposition's campaign office to frustrate Dr. Sekibo out of the race.
The Dr.Abiye Sekibo campaign office had accused Governor Amaechi of ordering the closure of his office on Wednesday February 23,to frustrate him out of the race.
Amaechi was also accused of directing that all the local governments not allow them use government facilities like public places like schools, stadia etc for campaigns unless they pay N7million to various councils.  Amaechi's government has denied the allegations.
By Okafor Ofiebor/Port Harcourt
Copyright protected by Digiprove © 2011 P.M.News