Libyan Leader, Muammar Gaddafi, was reported last night to be ready to quit after 41 years in power, Daily Mail reports.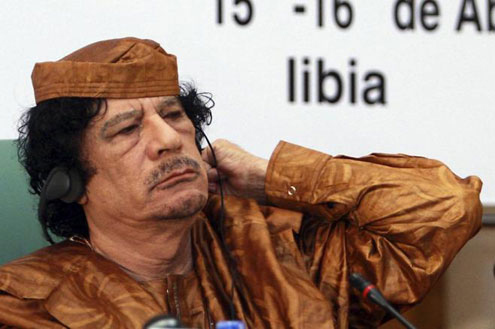 According to Al Jazeera, the Arab TV network, the dictator is said to have proposed a meeting of the Libyan parliament to agree to a transition period to pave the way for him to step down. His terms include immunity from criminal prosecution and a pile of cash.
Gaddafi allegedly sent Jadallah Azzouz Talhi, a former prime minister, to meet the rebels to work out the fine print of a deal.  But the rebel interim council, based in the eastern city of Benghazi, reportedly rejected the offer because such an 'honourable' exit would offend Gaddafi's victims.
The offer proposed that the dictator would hand over power to a committee formed by the General People's Congress.
But Essam Gheriani, a media officer for the council, said: "No such offer has been put to the council as far as I am aware."
Talhi, a leading member of the ruling establishment in the 1980s, had earlier appealed to rebel leaders for dialogue.