Former governor of Oyo State, who is contesting the forthcoming governorship poll in the state, Senator Rasheed Adewolu Ladoja has berated his successor, Governor Adebayo Alao-Akala for personalising all the projects carried out with public funds as if he use his personal money to execute them.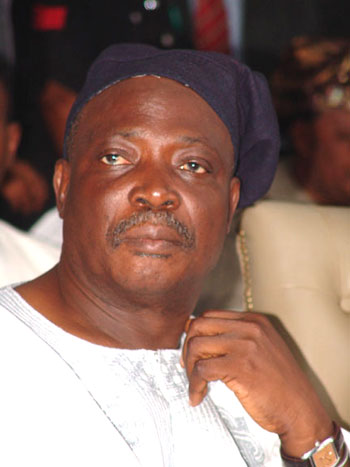 Ladoja, who spoke through the Director General of his Campaign Organisation, former Oyo State Speaker, Honourable Adeolu Adeleke, said the ploy was part of the deceit of Akala to score cheap publicity and propagate falsehood.
He noted that the Alao-Akala government is in serious search for credibility, having failed to justify the huge resources available to the state government within the last 35 months.
Ladoja disclosed that most of the projects commissioned by Alao-Akala were projects he initiated while in office like the Mediation centre at the Ministry of Justice, the secretariat Ibadan.
According to him, the people of the state should ask Akala about the industries he established like the tractor assembly plant, the fruit juice canning factory sited in Ogbomosho, the Asphalt plant along Ijaiye-Iseyin road, the clay company in Erunmu and pipe company also in Eleyele, Ibadan.
He stressed that these were part of the legacies left behind but were destroyed because of the lack of brainpower on the part of the present administrators.
Decrying the inability of Akala to maintain the industries left behind for the development of the state, he challenged the Alao-Akala-led government to publicly disclose the total amount spent on all the projects he executed, especially Mapo Hall, Adeoyo Hospital, road construction like Queens Cinema, Molete and Ido-Eruwa road.
—Gbenro Adesina/Ibadan