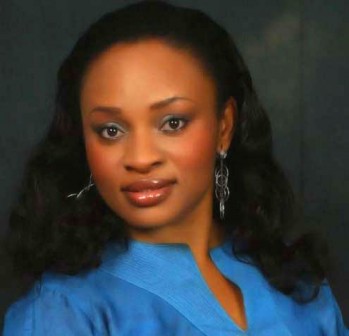 Last week Friday, in the men's column, I wrote on this very topic from the angle of politicians, pastors, journalists and activists.
I decided to treat this with the celebrities in mind because so many wrong things are going on in our land, Nigeria. It is really sad that in the Nigeria of today, we see people become stars for doing wrong and abominable things.
When I look at things, I can boldly say, fellow Nigerians, we have lost our values. We now celebrate madness instead of decency. Abnormality is celebrated in place of the normal. The people we call celebrities are nothing but thieves, fraudsters, and high class prostitutes.
Let us now look at the different categories of celebrities in Nigeria. I want us to look at them from the angle of their professions and the industries they represent: Nollywood, Musicians, Socialites.
I am not against Nollywood but I am one person who cannot sit to watch their movies because to me, all they have to teach us is how to get involved in a relationship and leave within a few months. They also teach our women that it is alright to give men some slaps when they get on our nerves. They teach our men how to play the game of infidelity without getting caught. All we get from Nollywood are lessons on how to visit native doctors. I keep asking the question: is there nothing else to learn apart from the Indian style of love and visits to witch doctors.
Let us leave them with their profession and numerous fans. I want to look at their impact on the society at large. What has Nollywood contributed to the development of our cultural values? I see Glo and Etisalat making them ambassadors; that is very much okay, but what kind of ambassadors are they to Nigeria?
I want you to take some time to look at some of the Nollywood celebrities you know. What are the things you have learnt from them all these years? Are they really helping build Nigeria or tear her down?
I don't expect you to agree with me totally on this, but the only one decent among our female Nollywood celebrities, both married and unmarried, is Chioma Chukwuka-Akpotha.
Where do I start from; we know the recent one that is all over the Internet where a Nigerian celebrity tried to become Beyonce overnight. With all the stretch marks on her arms and cellulite on her thighs, she should have been advised better. The American celebrities they emulate have their wardrobe managers and fashion consultants which they cannot afford. Even without a fashion consultant, her mirror should have done something better.
I am not bothered about Nollywood because to them, being a celebrity is about being a "Call Girl" or like my fellow "Akokites" put it, "Runs Babe". I was into a business that allowed me to see so much of these Nollywood stars that I don't know if I should call them Stars or Agents of Darkness.
I keep wondering if there is a particular spirit that jumps into them the moment they feature in just one movie scene. With some of them earning as little as N50,000 from a movie, the next thing you see is her pictures all over the place making her feel like a star. All it takes is for them to have a boyfriend in the media who sleeps with them and in turn give the desired publicity because at this stage, there is no money for publicity.
A good number of Nollywood stars are nothing but pimps. All they do is arrange girls for politicians and businessmen. This is one reason you see them claim they just returned from India, USA or UK where they visited to shoot a movie. Friends, don't believe them when you hear all those lies. How many of those movies have you seen?
Let me tell you what they do; they go there just to sleep with different kinds of men and do all sorts all because they need money to get at least one new dress for a cover page. I am one person who has no single regard for our Nollywood stars.
It is not just the ladies who are all over the place sleeping with men and their fellow women and even dogs to make money. The male stars are not left out. What makes you think I will show some respect for someone who calls himself a Nollywood star, but spent the better part of his life sleeping with women and breaking homes just because he must make it? The story about one and an ex-senator is not new to us. Nollywood male stars are more of gigolos than real, responsible men.
I pity the girls who run after them for marriage. I don't even look at any woman with them as responsible. This does not mean we don't have a handful of them who are highly responsible knowing they are role models. I was happy the day I saw a Nollywood movie with Chief Pete Edochie as one of the actors. I believe that movie was done for our Nollywood actresses who believe they must sleep with every man in the industry to get a role.
What about the musicians? I don't know what to say about them because I am not a lover of their music. Some of them sing with understanding while a greater percentage of them just open their mouth and sing whatever nonsense that comes out of their mouth.
Just like their American counterparts, Nigerian musicians have totally derailed. Friends, if you know what is going on in the movie and music industries now, you will hate their works.
So many of our musicians and Nollywood stars are now involved in occultism simply because their names must be heard. This is more reason you see them getting closer to American stars.
I don't want to reveal too much because I don't want you to be scared but for them to have the kind of fame they cherish, you must join them. Your musicians are not good ambassadors of Nigeria. What do they teach our children when they sing? They want to be more American than the Americans themselves.
I don't allow my children sing all those songs because of what they represent. All they learn from our music industry is how to dress like an American prisoner and give it a sweet name "sagging".
There is nothing in their music to sell our value system to the world. All they struggle to have in the videos are white women. That alone shows a very low self-esteem and passes just one message —white women are better than blacks. The younger generation watch them and observe the way they caress women
I don't know if Nollywood actors and actresses are as bad as our society men and women. They fight to become celebrities overnight. There was a time I sat with a friend to analyze the word "Celebrity" in the Nigerian context. We came to a conclusion that in Nigeria, celebrity means a licence to mess around, jumping from one man to the other, gate crashing, and paying extra to sit next to that oil magnate on a flight.
A good number of our society women are as filthy as pigs, married and unmarried. You keep jumping from one man to the other, using all kinds of medications to fight disease and suddenly you find yourself leaking all because of the atrocities you engage in. How many men are going to see your nakedness in your lifetime?
Are you not ashamed of yourself? You appear on every magazine available in the market. I respect the likes of Deola Sagoe who is a big time designer, intelligent, with a rich background, but has ever remained humble. In fact, I realised that those who get carried away by this celebrity madness are those who never worked for it. She is the opposite of our Nollywood star who has been denying and accepting D-Banj lately. This very actress denied her own mother at a public function.
I felt like beating up a female fashion designer whose outlet is somewhere towards the end of Toyin street, Ikeja. Friends, you need to see how this woman was all over Dele Momodu. The man was too busy to acknowledge her presence but she kept struggling just to be noticed by him. This is a woman who has daughters growing up to emulate her lifestyle.
I don't really blame the male celebrities because their female counterparts are ever available for them. Our politicians, pastors, and businessmen are not to blame in all cases because these ladies will so much wrap themselves around you that it takes a man of integrity to escape. When next you are at Transcorp Hilton and see a female celebrity, please don't go on assuming they are there for business. What they do is move around and get the room numbers of every rich man in the hotel and then start their operations.
My fellow Nigerian women, being a celebrity is not about how many men succeed in pulling down your pants. It is not about the house you live in; neither is it all about the number of contracts and oil allocation you get from the government after shamelessly sleeping with them.
I am one person who believes I can get whatever I want in life through hardwork, consistency, and the fear of God. Every other source of blessing leaves you with sorrow at the end of your life.
Why do we easily emulate bad things? We have celebrities and popular women who have their names written in gold because of something good. Mother Theresa remains the Celebrity of all Celebrities. What about our own Ngozi Okonjo-Iweala. I don't know about other women, but in these women, I have seen that nothing takes you far in life like intelligence, hardwork and the fear of God.
It may take a longer time because I have realised that God is never in haste to bless us. He takes His time to prepare us for the blessing to avoid the same blessing destroying us. Whatever is not right goes as quick as they come. It is very sad that we see people end their lives in agony due to a bad lifestyle. I wonder why Nollywood actresses act without their lives being touched by some of their movies.
Celebrity or no celebrity, you can choose to make a mark in history. Forget about all these cheap publicity. Stop running to media houses for your face to appear on that front page. It is now in vogue for Nigerian women to smoke; I wonder what has suddenly taken possession of our spirits.
You can become a celebrity, but with a difference. Use your brain and not your body.
Copyright protected by Digiprove © 2011 P.M.News