Jeri Jheto, a Nigerian reggae musician and intimate friend of Majek Fashek has been in Los Angeles, United States for the past 26 years. He's back in the country to release his latest album titled Illegal Alien which he said celebrates the cultural heritage of Africa and preaches peace in the continent. Jhetto speaks with FUNSHO AROGUNDADE on issues relating to his membership of the Copyright Society in America, the leadership crisis in the Performing Musicians Employers' Association of Nigeria (PMAN) and his vision to re-brand Nigeria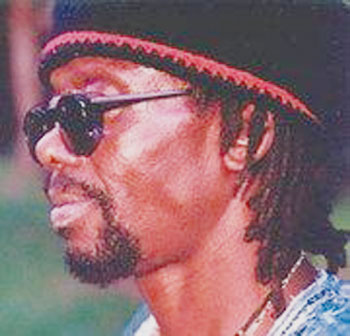 Why are you home after a long stay abroad?
I returned to Nigeria briefly for burial of my father and to release my latest album. And I thank God that the burial of my father went well in the village because that is one of the primary reasons I quietly breezed into Nigeria. The second reason is for the release of my latest album titled Illegal Alien, which reflects the ordeals of Africans abroad. There are several other hit tracks that preach peace in Africa in the album. Let me say this album is a combination of my years of experience in the music industry. It is my third album.
Why did you title the album Illegal Alien?
Personally, I consider myself illegal alien because all through my stay in Nigeria earlier, since independence the military ruled this country with an iron fist. Also, while in the United States, I was unable to vote because I have never been a citizen of that country. The song really talked about the dissimilarities between black and white people in God's own country.
Where did you record the album?
I recorded this album in Los Angeles under my label 'Kadara Music'. I can tell you that the album is presently enjoying rare reviews on some American radio stations because of its message. I have got some Americans who have expressed interest in my label.
What is the inspiration behind this new album?
I have other hit tracks like Magomago, Independent, Let the people decide and We can do it, among others. These tracks dwell on how to right all the wrongs in Nigeria. This country can be another Europe, but ethnicity has made many Nigerians abroad vowed never to return home. If these Nigerians who are professionals return home, I have no doubt in my mind that they will contribute meaningfully to the progress of the country.
How would you combat the menace of piracy on your album?
Since my arrival here, I have realised that there is no sound recording company in the country. Of course, the piracy problem will persist in such a situation. Every stakeholder I have met on the piracy issue kept talking about 'Alaba Market' and I was forced to go to Alaba market.
Which of your three albums will you described as your favourite?
I consider all my songs as my children. And I consider all my albums as parents to the children. There is no way a good parent will openly express love for one of his children over others. If that happens, there would be crisis in that home. My best track in this present album is titled Let The People Decide.
During your stay in America, what challenges would you say you face?
I faced a lot of challenges in the United States, mostly as an African musician. I played music professionally for survival and Americans easily recognise African musicians by their accent. So, when I got to the United States then, there were only few African musicians. But it took me a lot of dedication, hardwork, and tenacity to break-in into the mainstream American music industry because of the prejudice.
When last did you see Majek Fashek?
I want you to kindly spare me this question because Majek is my intimate friend. And wouldn't want to talk about him in the open.
How will you appraise the Performing Musicians Employers' Association of Nigeria (PMAN)?
It is painful that I am witnessing the shameful fight in PMAN. The integrity of the music union is at stake. All these people stoking the embers of discord in the association were not there when PMAN was formed. It was formed to cater for the welfare of musicians, move the entertainment industry forward and serve as a vehicle to positively celebrate the cultural heritage of this nation. But these present leaders are fighting over positions, while as musicians who are supposed to be rehearsing with their instrument are now strangers to live performances.
Copyright protected by Digiprove © 2011 P.M.News