Globacom Chairman, Mike Adenuga, whose  mega fortune has been  known to many Nigerians for many years,  has at last made the Forbes magazine list of world's richest. His networth is estimated at $2 billion and is reckoned to be the second richest Nigerian after Aliko Dangote.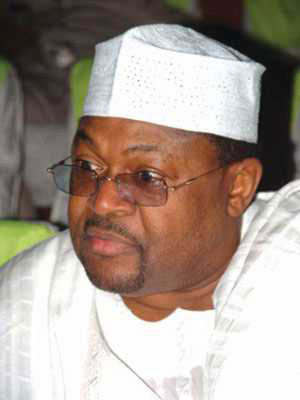 Aliko, an old name on the Forbes list,  has jumped many ladders of the world's richest, with his fortunes  skyrocketing. He is  now, by fresh reckoning,  the richest African.
And missing out of the parade of the richest, is Femi Otedola, chairman of Zenon and African Petroleum. He made an appearance two years ago, but his pockets appeared to have been seriously dented by the crash in the stock market, with the market value of AP falling more than 1000 per cent.
Forbes estimates Aliko Dangote's networth at $13.8 billion, up from $2.1 billion, following the rapid expansion of his group's manufacturing interest in cement. Dangote also has interests in flour, pasta  and sugar manufacturing. Dangote's cement plants have been established in South Africa and  Senegal and several other African countries.
According to Forbes,  Dangote  is now the richest African alive, richer than South African billionaires Nicky Oppenheimer of Debeers and Johann Rupert of luxury goods group Richemont, which owns Cartier, Dunhill and other premium brands. He is also richer than Chelsea Football Club owner, Roman Abramovich.
Mike Adenuga, Nigeria's second name on the list launched GSM services in 2005, using the trade name of  Globacom. Since then, the company has risen to become Nigeria's second largest telephone company, after MTN, with  a subscriber base of close to 20 million.  Globacom licence also covered fixed wireless and with the company's investment in a $1 billion undersea fibre optic cable, Glo-1, to link Africa with the rest of the world, the company also plans to dominate Nigeria's broadband market as well. Adenuga's company is already operating in Benin, Ghana, Ivory Coast and a few other African countries.  Adenuga has also has interests in banking and through his Conoil, was the first Nigerian to strike oil. His Conoil, through the acquisition of National Oil in the early 2000s, is also a colossus in the downstream oil sector.
In Britain, the Duke of Westminster is the nation's richest. The 59-year-old Duke of Westminster, Gerald Cavendish Grosvenor, is one of Britain's 32 billionaires with a portfolio worth an eye-watering $13 billion. Indian-born property magnates David and Simon Reuben are next on the list of richest Brits with an estimated fortune of $8 billion.
Topshop boss Philip Green is the third wealthiest, with the retail guru's net worth believed to be $7.25 billion – up $500 million from last year despite the High Street downturn.
Making up the top five of wealthiest Brits is F1′s head honcho Bernie Ecclestone, Virgin boss Richard Branson and property aristocrats The Cadogan family with an estimated $4.2 billion each. However, these figures pale into significance to the world's richest man with Mexican communications magnate Carlos Slim worth $74 billion – an increase of $20 billion on last year.Microsoft founder Bill Gates, who intends to give much of his $56 billion fortune to charity, is the second on the list ahead of American investor Warren Buffet on $50 billion.
The richest UK resident is Indian steel boss Lakshmi Mittal who, with a fortune of $31.1 billion, is sixth on the list and first in his Indian homeland.
But while the poor continue to toil in times of economic uncertainty, the rich get richer with Forbes estimating the world to have 1,210 dollar billionaires – an increase of 214 from last year.
The combined wealth of these 1,210 individuals is $4.5 trillion (£2.78 trillion) – which is slightly more than the UK's total debt which stands at £2.34 trillion.
With reports by Daily Mail and The London Telegraph
Copyright protected by Digiprove © 2011 P.M.News