Nollywood star actor, James Ikechukwu Esomugha, popularly known as Jim Iyke, was arrested by men of the Nigeria Police Force in Abuja yesterday afternoon for driving a vehicle with tinted glass. He was later released on personal recognition.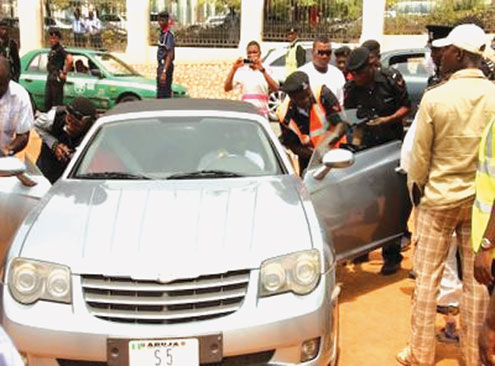 The actor who is a Globacom Ambassador, was arrested in company of his personal assistant in his tinted Chrysler Crossfire Convertible car with Abuja registration plate number S-5.
At the scene of the arrest, the policemen, who didn't give a damn about Jim Iyke's status as a star, forcefully removed the tinted cover from the car.
An eyewitness told P.M.NEWS that it took several minutes of argument before the actor who remained in his car, eventually succumbed to the orders of the policemen.
The Minister of Police Affairs, Mr. Humphrey Abbah, had issued a directive to enforce the provisions of the prohibition of Tinted Glass act, 1999. The law took effect from 28 February, 2011.
According to the witness, when Jim Iyke was ordred to come down from the car, he refused, and that prompted the policemen to forcefully remove the tinted cover from the car at the scene of the arrest.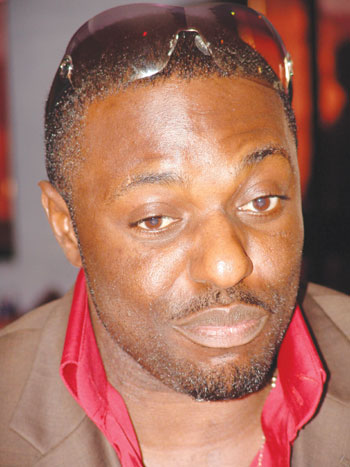 The issue actually resulted in a drama of sort and attracted a crowd who patiently waited to see how the drama between Jim Iyke and the police would end.
P.M.NEWS gathered that the actor, who was obviously infuriated, eventually succumbed to the orders of the police and followed them to the station.
He was later released on personal recognition.
Jim Iyke, who is known to be highly temperamental, would have engaged the policemen in a showdown, but he decided to exercise restraint, perhaps because he is now an ambassador to telecommunication outfit, Globacom.
On several occasions in the past, he reportedly engaged in street brawls.
Some years back, he was reported to have engaged broadcaster, Olisa Adibua in a fisticuff at a night club on Victoria Island, Lagos, over a girl.
He also fought colleague, Emeka Ike, and was said to have stabbed a fan in Benin a few years ago, though Jim Iyke claimed it was the fan that first attacked him with a broken bottle. Jim Iyke is a black belt holder in karate.
—Bayo Adetu