There is a big fight between a Lagos 'prophet', Destiny Ikwu of the Sabbath Mission Incorporated and Alhaji Kabiru over who owns the six-month pregnancy by their 26-year old lover, Blessing Monday.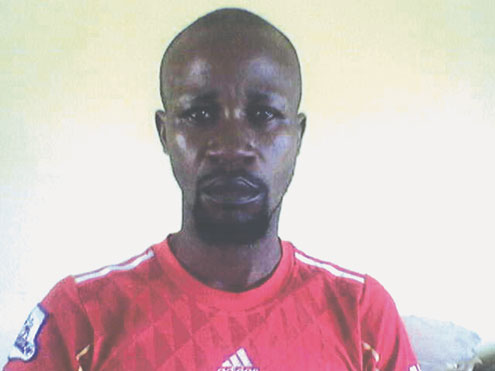 'Prophet' Ikwu claims that he impregnated Blessing when she came for deliverance at his place some months ago.
Alhaji on his part insists that Blessing is his lover and he has been taking care of her after her sister introduced her to him.
He said there was no way the prophet could claim that she was his lover.
He insisted that the woman belongs to him including the pregnancy.
Destiny told P.M.News that he met Blessing when she came to his house in Surulere for deliverance.
After the deliverance, he said, they had sex which resulted in pregnancy. He said to cover the shame, he had to hide her until she delivers but was surprised that he was accused of abduction whereas he told her sister about it.
The prophet wanted to hide Blessing to keep her away from Alhaji but Alhaji went to SCID, Panti, Yaba, and reported that the prophet abducted his lover.
The police arrested him and charged him to Cele Magistrate's court for abduction under section 361 and 249 of the criminal code 2004.
When the matter came up at the court presided over by Mrs. C T Adesola Ikpatt, the prophet pleaded not guilty to the charge and explained to the court that Blessing was five months pregnant for him and he kept her in a place where she will be safe to deliver the baby.
He insisted that he did not abduct her as alleged.
The magistrate granted Destiny bail in the sum of N50,000 with one surety in like sum. She ordered the police to bring Blessing on the next adjourned date, Monday 14 March, 2011, to explain what happened.
—Cyriacus Izuekwe