The presidential candidate of the Action Congress of Nigeria, Mallam Nuhu Ribadu, has condemned the arrest of the secretary of the Northern Leaders Forum, Mallam Bello Abdulkadir, by the State Security Service, saying, it shows that the PDP has zero tolerance for the opposition.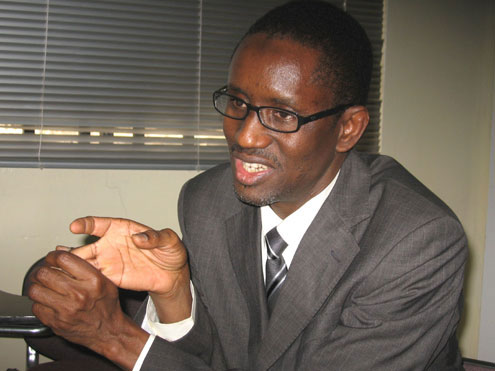 This, he says, is "at variance with the gospel of fair play and restoration of values which the party preaches."
Speaking for the campaign organisation, the Director of Media and Communications Ibrahim Modibbo, said the consistent arrest of any person or group of persons who oppose the presidency or ruling party at every slight opportunity is dangerous for the country's democracy.
"The constitution promotes freedom of expression and association," he said.
"So why will the presidency, which belongs to the ruling party use state resources to intimidate others just because they think differently?"
Media reports yesterday quoted the PRO of the State Security Service, Merryl Ogah, as saying "the NPLF secretary is being quizzed in his personal capacity and not as the secretary of the Forum… He is alleged to have committed an offence in his personal capacity and we decided to invite him for interaction."
But Mr. Modibo says this line is a hard sell.
"What then will they say of Lado in Katsina State or Almakura, CPC's gubernatorial candidate in Nasarawa State, or the arrest of Okey Ndibe, a journalist who maintained a critical stance against the government's ill-advised ways?" he asked.
"Nigerians cannot be fooled; not in this political times when the whole of Nigeria has seen that the PDP, a party of many broken promises, is seeking every desperate means to retain power."
He however said the party will fail in its plot and called on Nigerians to resist this infringement of human rights.
"We must stand for truth, for justice and for the right thing," he said.
"We therefore call on all Nigerians to go to the polls in April and vote out the PDP and vote in the party of promise, the ACN. We will deliver prosperity to all. We will run a government that gives Nigerians a voice."
Copyright protected by Digiprove © 2011 P.M.News