The presidential candidate of the Congress for Progressive Change (CPC), Muhammadu Buhari, today in Mapo Area of Ibadan, urged Nigerians not only to come out to vote during the forthcoming election but protect their votes with the last blood in their veins.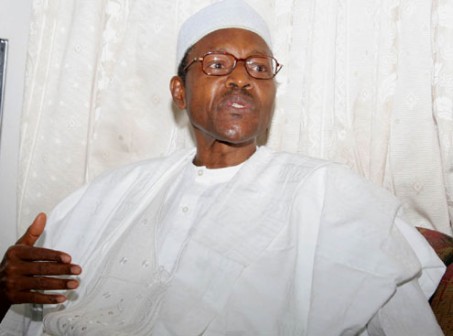 Buhari gave the advice during the Southwest flag off of the CPC presidential campaign, assuring that rigging will not be possible in the next election.
"There is no more culture of rigging in Nigeria. After you have voted, let them count the votes in your presence. Then follow them to collation centre up to the local government collation centres. Also follow them to the state and follow them to Abuja where the result will be finally announced."
The ex-military head of state promised that his government would be accountable to the people, stressing that it will  account for the last penny.
"We will make sure that every penny in the treasury belongs to the people and is spent on them. All the CPC candidates will be completely accountable to the people who entrust them with power when they get to power," he said.
Reeling out the programmes of his team, he said they intend to provide jobs, good road, potable water and security across the country.
The jubilant crowd had to wait for the CPC team who only arrived the venue around 5.30 pm for the campaign program scheduled for 1.00 pm.
Buhari disclosed that he came so late to the city because of many places he had to visit in the Southwest, pointing out that before coming to Ibadan, he had to go to Abeokuta to visit the Alake of Egba land, Awujale of Ijebu, Oba Sikiru Adetona and others.
He stressed that he would visit Olubadan of OIbadan, Oba Odulana Odugade 1 immediately he finish with the campaign at Mapo.
But P.M.NEWS gathered that the Olubadan is not interested in receiving him as a source disclosed, "Buhari said that he would be coming between 1 and 2pm but failed to turn up at that time."
By Gbenro Adesina/Ibadan