The Nuhu Ribadu presidential campaign organization has expressed surprise about the insistence of President Goodluck Jonathan and Vice President Namadi Sambo to attend only televised debates supervised by the Broadcasting Organisation of Nigeria (BON).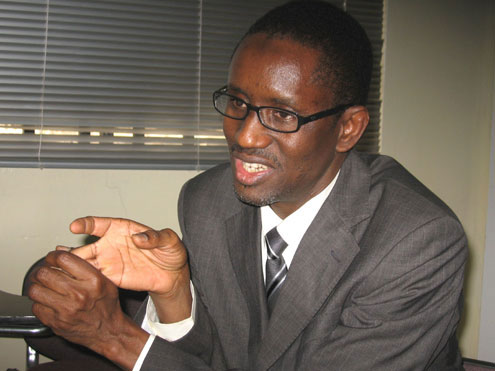 Most of the presidential/ vice presidential debates are organized by reputable bodies that are well qualified to organize them, and none of the other candidates have requested for any leverage except the candidates of the Peoples Democratic Party (PDP), why is that so?, said Ibrahim Modibbo, media director of the Ribadu campaign.
"It simply shows that either the duo have nothing concrete to sell to Nigerians or are afraid they cannot defend their actions in office for the past ten months.
"It is common knowledge that the BON is mostly populated by government employees, and as such the presidency will find a way of running the entire debate from the back door. In any case, what is there in a debate that is aimed at giving you the opportunity and platform to convince the electorates that they are better off with you?"
Modibbo recall that the president had earlier given another condition that he must be presented with the questions to be asked ahead of time before he will attend the debate. Similarly, only Vice President Namadi Sambo refused to attend the Vice Presidential debate organized by Network News 24 without giving any reasons.
"We are surprised at the way the PDP presidential candidate is running away from these debates; even undergraduates' organized debates for their colleagues aspiring to lead them because it is the best platform to assess an aspirant and take a final decision on his ability to lead. Anyone that is ready to offer honest service should not be scared of facing his opponents or indeed his people in a fair and open manner. That is not too much to ask of a man who is asking to lead the largest collection of black people with a population of 150 million people," Modibbo added.