President Goodluck Jonathan said on Tuesday in Katsina that he would forever be grateful to Late President Umaru Yar'Adua for being one of those who brought him to political limelight.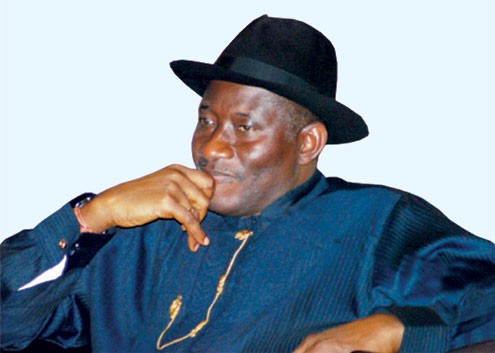 Jonathan made the statement when he called on the Emir of Katsina, Alhaji Kabir Usman as part of his campaign tour in Katsina State.
The President assured the emir and people of his emirate that he would do everything to honour Yar'Adua's memory and bring development to Katsina State"I still believe that there are some people God used to bring me to limelight. From obscurity I came to limelight that my name is known all over the world.
"God used people to make that happen and your own son, the late President Umaru Yar'adua is one of those people. I remain grateful to him.
"Anything I can do to myself, to my community and to my state, I will do so to Katsina State.
"I promise you that I will continue to work with your sons and daughters to make sure that we do what we should do collectively to bring development to Katsina State,". he said.
The President said he was in the palace with his entourage to seek royal blessings on his presidential bid.
He said if elected, his administration would run an open-door policy and give hope to all Nigerians.
"We assure you your highness that 'insah Allah' in the next four years if we are elected with your support, we will run a government that will treat all Nigerians equally.
"We will run an open administration and ensure there is unity in this country.
"We will give hope to our young people by creating opportunities for their growth in the areas of education, job opportunities and academic development that will give Nigeria growth," he said.
Jonathan also assured the emir that his administration would work with Katsina sons and daughters to see that the needs of the state were met in the next four years.
The Emir remarked that Jonathan is their son and Katsina is the President's second home.
He thanked Jonathan for appointing Katsina indigenes into key sector of his administration and assured him of their support.
The News Agency of Nigeria (NAN) reports that earlier, the President had paid a courtesy call on the Late Yar'Adua's family at the family compound.Jonathan had also called on the Emir of Daura, Alhaji Umar Farouk, where he was turbaned Danmaiwan of Daura Emirate.
At the Emir of Daura's Palace, the President assured that he would sustain and complete the programmes of Late Yar'Adua if elected.
"I am completing the remaining period and our Party, the PDP, feels that for the legacies of Yar'Adua to be remembered, the team should continue so that the plans we have for Nigeria will be addressed," he said
Jonathan promised to stabilise electricity supply in order for the small scale industry to flourish and contribute to the economic growth and development of the country.
He stated that his administration would also intervene aggressively in the agriculture sector and encourage preservation and processing of agricultural produce.