President Goodluck Ebele Jonathan has said a special technical committee that will include members of the Manufacturers Association of Nigeria (MAN) will be set up soon to ensure that key economic policies of government are implemented to the letter.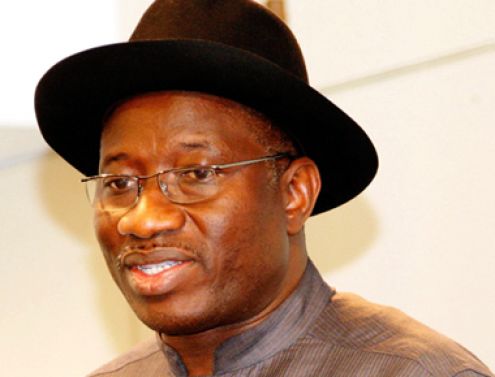 Speaking at an interactive session with representatives of the Manufacturers Association of Nigeria in Lagos today, President Jonathan maintained that he has the political will to implement all policies that will step up the living conditions of Nigerians and improve the economy of the country.
According to President Jonathan, the manufacturing sector is key to the realisation of the nation's Vision 20/2020 aspiration, hence a team of technocrats from MAN, NACCIMA and related bodies as well as key government officials will constitute a special committee to be coordinated by the Chief Economic Adviser to the President, that will deliberate regularly on policies that will improve the nation's economy.
"If we must create jobs, we must manufacture. This is a critical sector and I have the political will to implement any policy that will improve the economy of this country," the President said.
President Jonathan urged the manufacturers to examine the nation's laws critically and intimate government of any law that impedes economic growth, assuring that such will be tabled before the next National Assembly for amendment.
The President said the issue of multiple taxation, for instance, will become a thing of the past as the new National Tax Policy to be endorsed soon will address it and related issues.
President Jonathan also expressed Government's desire to reduce production costs by inviting manufacturers of imported commodities that are in high demand among Nigerians to set up production factories in the country.
Speaking earlier, MAN president, Chief Kola Jamodu, commended the Jonathan administration for various intervention funds granted the textile and agricultural sectors as well as the small and medium scale enterprises, noting that the grants have helped in no small way to revive and expand the sectors.
Jamodu also lauded government for protecting the nation's economic interest by not hurriedly signing the ECOWAS/EU Economic Partnership Agreement (EPA), while calling for a more critical look at the document to accommodate national interest.
He said the private sector holds the reforms of the Jonathan administration to heart, noting that the interactive session at the instance of Mr. President "is a clear testimony of the deep and abiding rapport that exists between the present administration and the private sector".
While praising President Jonathan for his commitment to infrastructural development, improved power supply and uninterrupted supply of petrol in the country, the MAN president said the body is developing a blueprint for accelerating the growth of the manufacturing sector and will present it to government soon.
Speaker after speaker commended the President Jonathan for his accessibility and labour friendly posture.
Also in attendance at the session were the Ministers of Finance and Commerce, as well as captains of industry.
By  Oluokun Ayorinde
Copyright protected by Digiprove © 2011 P.M.News