Carnival singer Michel Martelly is on course for a landslide win in quake-hit Haiti's remarkably peaceful presidential run-off election.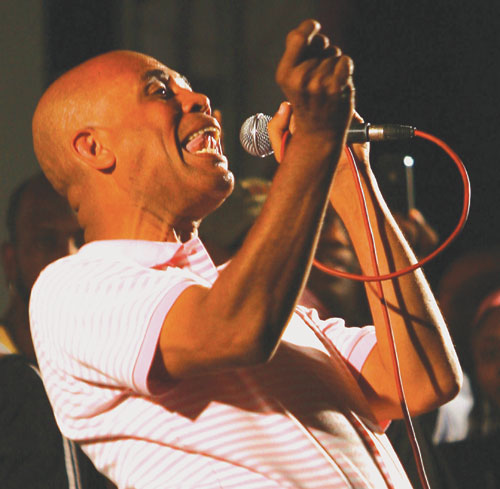 Tally sheets read out on television and radio indicated that in key urban areas such as Petionville in the capital and the sprawling Cite Soleil slum, Martelly was well ahead of his rival, former first lady Mirlande Manigat.
"I think he has won the election. From everything that I've heard it looks like it may even be a landslide, at least in the urban areas," US-based Haiti expert Robert Fatton said.
Fears Sunday's polls, delayed for months by bickering over a violence-plagued first round in November, would be overshadowed by the return from exile in South Africa of charismatic ex-president Jean-Bertrand Aristide proved unfounded.
Aristide endorsed neither candidate and did little to interfere with the delicate political situation in a Caribbean nation whose recent past has been scarred by dictatorship and upheaval.
Authorities said two people had been killed in election-related violence, but in most parts of Haiti voted went ahead calmly.
Known to fans by his stage name 'Sweet Micky,' the 50-year old Martelly waged a slick campaign built on promises to dramatically shake up Haiti's elitist politics and drag the masses out of poverty.
The candidates are vying for the job of rebuilding a nation beset by problems, from endemic corruption and the aftermath of the 2010 quake to a cholera epidemic that has claimed almost 5,000 lives since mid-October.
Pre-election opinion polls showed Martelly enjoying a slim lead over the soft-spoken Manigat, a 70-year old academic and opposition figure whose husband was president in 1988 for a few months before being ousted by a coup.