The governorship candidate of the African Liberation Party in Lagos State, Tunde Fanimokun, says he would adopt the Lateef-Jakande style of governance when elected as governor of the state.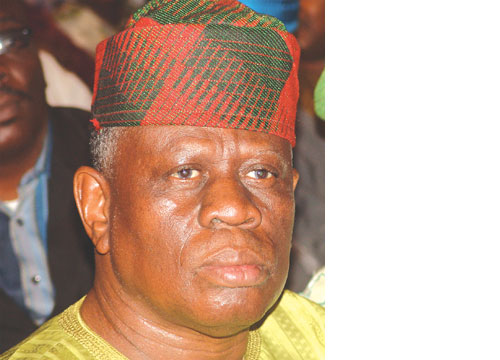 Fanimokun, who said this yesterday at the governorship campaign flag-off in the state, also maintained that his party and administration has a 29-point agenda for the people of the state.
These, according to him, includes welfare of the people, restoration of the dignity of teachers and revamping of the health sector.
Others include ensuring that the will of the people prevails in state matters and promotion of entrepreneurship for job creation.
The agenda also include the completion of a light rail mass transit, which Fanimokun says has been in the cooler since the 1970s, demolition of the three toll gates at the Lekki-Epe Expressway, because it is not meant for the good of the people, education, entertainment industry, the fourth Mainland Bridge and budget evaluation.
He said though the Babatunde Fashola administration has recorded some progress, the current administration has focused more on elitist project to the detriment of the ordinary man on the street.
He also stressed that the state still has a lot of challenges which could only be solved by a serious minded person.
Fanimokun said it was time for the state to prune down excessive looting of the treasury, lack of accountability and transparency as well as mega flooding as a result of the lack of concern by government to the plight of the people.
"We are all in bondage in the hands of desperadoes who will not leave the government of the state alone.
"Is it by sacking doctors you solve the problems of strikes?" he asked.
The governorship candidate said the 29 point-agenda would last for only four years as he was not thinking of a second term in office.
He said he would also reduce the number of political appointees as they add to the waste of the state's resources.
—Eromosele Ebhomele