As FELA!, the hit Broadway musical  comes to Lagos, Nigeria in April, the Anikulapo-Kuti family will be hosting the entire cast and crew of the show at the New Afrika Shrine.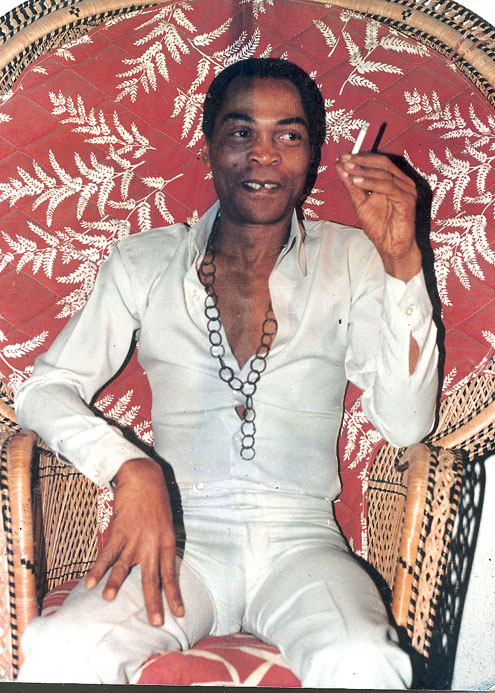 P.M. Entertainment learnt that the entire cast and crew will be hosted to a tribute concert version of the show, dedicated to the memory of the late Afrobeat legend's spiritual home, the New Africa Shrine.
Created by his children, Yeni and Femi Anikulapo-Kuti to replace Fela's original Shrine which was destroyed shortly after his death in 1997, the new venue is celebrating its tenth year as the supreme headquarters of Fela's world renowned musical creation, Afrobeat and as the focal point devoted to his legacy.
Each year, countless distinguished artistes and Fela's aficionados troop to the New Africa Shrine to pay their respect and participate in the annual Felabration, which holds for one week around Fela's birthday in October.
The Broadway production tells the true story of the legendary Nigerian musician, whose soulful Afrobeat rhythms and cutting lyrics ignited the spirit of empowerment and cultural awareness in a generation. It has received numerous awards, wide press coverage worldwide, high profile attendance of dignitaries including First Lady Michelle Obama,  Kofi Annan, Spike Lee, Prof. Wole Soyinka, Denzel Washington, Beyonce, Harry Belafonte and countless others as well as financial backing and personal involvement of Sean "Jay Z" Carter, Will and Jada Pinkett-Smith.
The aim of FELA! in Lagos is to unite and connect Africans in spirit and unity, celebrate a globally acclaimed Nigerian musician and serve as a catalyst for cultural revival in the country.
The show is scheduled for 20 to 25 April at the New Expo Centre, Eko Hotel and Suites, Victoria Island, Lagos.
Copyright protected by Digiprove © 2011 P.M.News