Oluwole Dairo a.k.a. Red Eye, the son of Femi Dairo, who held sway as the Artistes and Repertoire Controller of Ivory Music, in this interview, spoke about his career, Nigerian government, the music industry, his relationship with Flex and other issues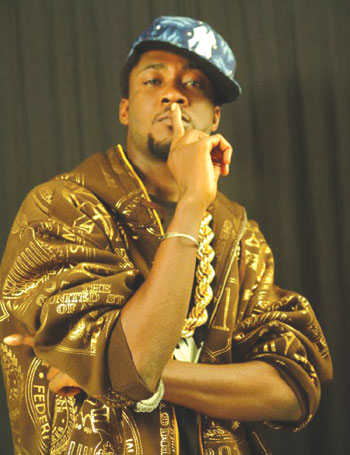 How did you come into music?
I started music way back in 1996 and went professional when I got admission to LASU in 1999, to read Micro Biology. I used to rehearse with D'Banj and Flex as all of us were school mates.
When did you come out with an album?
I used to be in a group called Gents, where we had a single christened Can't Love You. After six months, I broke away from the group and teamed up with my friend, Flex, who was in another group known as Muria. Later, we both established our group now known as Red Eye & Flex.
Why did you leave Gents?
We felt we were not thinking in the same direction in terms of songs and costumes. At the end of the day, we decided to go solo to avoid regular clash of interests.
What happened thereafter?
After coming together, Flex and I have done series of works including W'oju mi, the first with its video shot in Germany in 2009 to complement the single. Five months later, we came out with Be My Wife, featuring Orisefemi, which recorded a huge acceptance and massive air play, leading to its commercial success. Later, we dropped our third single, Demo, featuring Lord of Ajasa, while the latest, A ti je lo, also features Idris Abdul Kareem. The shooting of A ti je lo video was completed recently at Tribecca Night Club and other locations across Ikoyi axis of Lagos.
Why did you choose music despite your science background, when the country needs people like you?
Government does not need people like me.
Why?
Because it is not there to equip most of our research institutes across the country. So how can a scientist work to his/her optimal capacity with underfunded research institute? Secondly, music has been part of me since childhood and I cannot rule out my father's influence.
Why did you guys choose the name Red Eye, don't you think it sounds a bit hard?
It depends on how you look at it. I believe life has two sides; positive and negative. Same goes for the colour red. It is equally characterised by two sides. There is a school of thought which believes that red depicts danger, while another is of the opinion that it depicts love. So I tell whoever cares to listen that the two sides are in my eyes. What I am saying here in essence is that if you are nice to me, I will be nice to you but if otherwise, so be it.
How do you relate with other hip hop artistes?
My relationship with them is very cordial and I am still working on bringing about professionalism and do away with bickering in a quest to enhance our values.
It's been speculated that you and your partner, Flex, are not in good terms, can you please respond to this?
It's not true, all is because people are not seeing us together as it used to be. We are only trying to spread our tentacles. Now, both of us don't go together to the same place at the same time for the same purpose. So we are still working together. A pointer to this is our latest single on which we featured Idris Abdul Kareem.
After this new effort, what is your next line of action?
We are planning to come out with a full album that consists of eight songs. We are also planning to move around Africa for a show tagged Samba Unit African Tour.
If not hip hop, what brand of music will you have ventured into?
Nothing, it is hip hop because I'm a hip hop soldier trying to bring hip hop genre of music to a level that can compete favourably with other genres of music that have already been established like juju, highlife, fuji and reggae.
— Kayode Aponmade
Copyright protected by Digiprove © 2011 P.M.News