Benue State Governor Barr. Gabriel Suswam has dismissed the news making the rounds that he has dropped his deputy Chief Steven Lawani.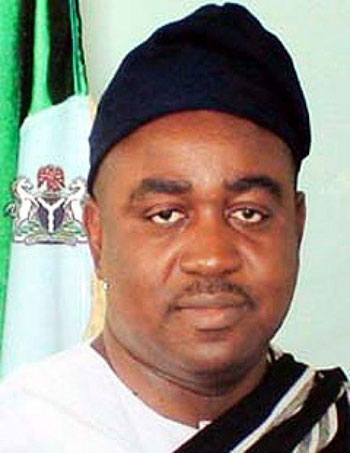 A newspaper, National Symbol based in Kaduna State had reported that the governor suspended his deputy for allegedly romancing with the ACN candidate Prof. Steven Ugbah.
The paper had claimed that Lawani visited Ugbah who is said to be his school mate at St. Michael's Secondary School, Aliade.
Suswam who spoke with newsmen at Our Lady of Perpetual Cathedral Church while reacting to the rumour dismissed it as false and a mere deceit by the opposition party.
"Lawani is still on the seat. He is right now in zone C campaigning even though he lost his step mother. We campaign together. It is a lie peddled by the opposition. This is their stock in trade. They were formerly in PDP with us and since they left the party, there has been stability," Suswam said.
According to him, there has been no plan whatever to drop Lawani, maintaining that they have had an excellent relationship.
The governor who also reacted to Thisday opinion polls which rated ACN Governorship candidate Prof. Ugbah above him, described it as unrealistic.
In the same vein Dr Cletus Akwaya , Special Adviser to Governor Suswam on Media and Public Affairs and Mr James Uloko have also called on PDP supporters in the state to disregard the reports credited to the newspaper called National Assembly that the deputy governor, Chief Stephen Lawani has been suspended from office.
In a seperate statements signed by the duo, they maintained that "Chief Lawani and his boss, Rt Hon Gabriel Suswam have maintained a very close and good working relationship since they assumed office in the Suswam/Lawani joint ticket on May 29th 2007 . This positive working relationship between the two leaders has contributed significantly to the phenomenal development witnessed in Benue since May 29th 2007 to the embrrassment of the immediate past leadership in the state."
— Ubong George/Makurdi