The Resident Electoral Commissioner of Lagos State, Kunle Ogunmola, has warned politicians ahead of the National Assembly election on Saturday.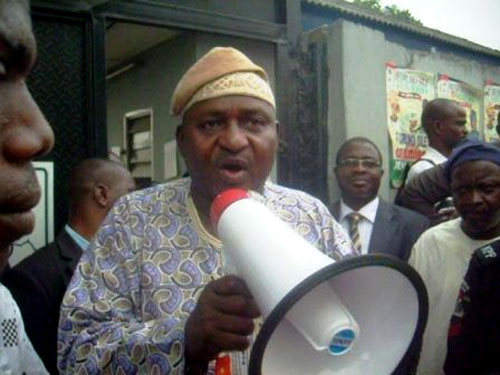 Ogunmola, who spoke with P.M.NEWS this morning, advised the politicians to abstain from promoting violence especially on election day as the Independent National Electoral Commission is prepared to take on any politician who flouts the election rules.
He also disclosed that the distribution of election material has begun.
The REC said the violence being witnessed in the state currently was as a result of free movements which would not be allowed on the election day.
"Even politicians would be restricted that day from moving unnecessarily in order to curtail violence that day," he said.
He emphasised that the INEC would not go back on the open-secret ballot system because according to him, it is a way to ensure that the elections are free and fair.
"The PDP has argued against the system because they fear it would result in violence, but that is not true.
"The open-secret ballot system would afford the people the opportunity to get things right.
"The voters would be accredited and everyone in a particular polling unit would know how many voters are around.
"Also, after voting, the result would be made public immediately to prevent anyone from flouting  the rules of the game."
Ogunmola said that he was prepared for the elections in Lagos, adding that the distribution of materials had begun and that only sensitive materials would be distributed on the eve of  the election.
Advising the politicians, he said they should remember that this is the last opportunity for them to right the wrongs of previous elections.
He advised them to allow the general interest of the country prevail over their personal interest.
"Election is an opportunity for you to get elected as a leader. If you are not elected now, I am sure there is another opportunity," he said.
—Eromosele Ebhomele