The Lagos state governorship candidate of the People's Democratic Party, Dr. Samusideen Ade Dosunmu, has stated that most of the projects embarked upon by Governor Babatunde Raji Fashola led-administration would not be abandoned if voted to office.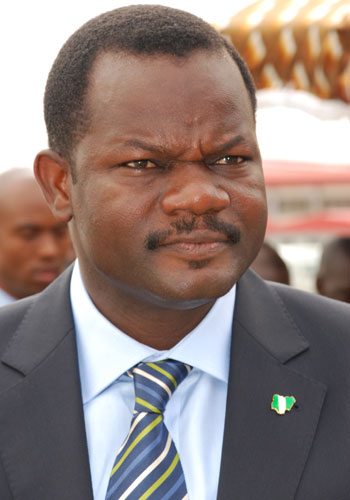 Dosunmu stated this while answering questions from members of the Eko Club, during an interactive session with them, yesterday.
"As far as what we meet on ground is for the overall interest of the state and for the generality of the people of Lagos State, we would continue to do it," Dosunmu stated.
He said his policy trust will be transparency and accountability, judicious application of the state's resources, restructuring the tax system, restructuring and reforming procurement policy of the state.
On the issue of defection, Dosunmu described some starlwarts of the party that recently defected to other parties as people of whose loyalty were in doubt and who were never committed to the party.
He said; "The issue of defection is an issue that happens every where. I cannot count the number of people that have defected to our party. There is freedom of association, anybody can join any party he likes.
"But those that defected to other parties have never been full members of our party. That is why they cannot be trusted within the party and they will never be involved in things in the party."
He also stated that his cabinet would be appointed by him without any external influence.
—Paul Sanusi