One of the most sought-after actresses in Nollywood, Mercy John, has claimed that she has settled her difference with star actor Mike Ezuruonye.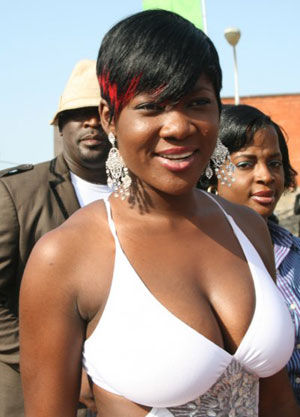 The Kogi State-born actress, who has been busy working from one location to another, particularly in Asaba, Delta State, disclosed that what happened between her and Ezuruonye was just a disagreement over a professional matter and that it has been resolved amicably.
She further said that her cordial relationship with the actor is still intact, while urging her fans to disregard any rumour that she is at loggerheads with her professional colleague.
Mercy was reported to have been rude to Mike on a film location, prompting the latter to vacate the venue, where he was supposed to have played the lead role, in annoyance.
Some of Mercy's colleagues that spoke with NollywoodReel on condition of anonymity, alleged that fame is now getting into her head and that in recent times, she has had misunderstanding with many of her colleagues, most of who are her senior.
Another source cited how she was rude to veteran actress, Patience Ozonkwor popularly known as Mama G, in a location lately. She therefore advised Mercy to avoid being labelled a bad girl.