Popular socialite and businessman, Prince Donald Obaseki, has said that actress Bukky Wright is not his mistress and that they are not planning any secret wedding.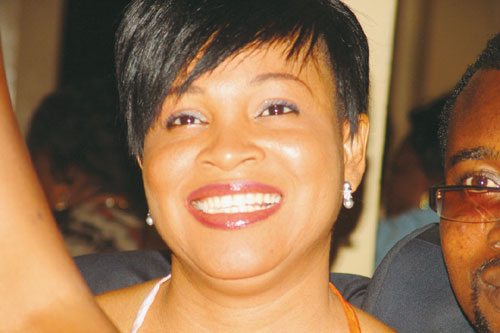 The Guarantee Properties boss, who has been adjudged one of the biggest spenders on the Island, reiterated that his relationship with the versatile actress is just on a platonic level.
In a chat with NollywoodReel, Don, as he is fondly called, said "Bukky Wright is my younger sister. I was invited as chief launcher to her movie premiere and donated money, amount of which I did not want to disclose, but I was shocked when newspapers started writing that I snatched her from Gbenga Daniel. Some even said I was planning a secret marriage with her whereas she is just my sister and a friend."
The businessman hinted that the fact that he is a socialite doesn't make him a philanderer, noting even his wife is aware of that and as a result, doesn't bother much about it.
"You see, I am a street boy. I live on the street, my money is on the street, my food is on the street, so everything I use or have is from the street. My wife understands that I am a street boy and she knows that is where I earn a living. She understands and is doing her best to take care of the home. But what I believe, which is also an instruction from God, is that men should be faithful to their wives," he concluded.