Presidential candidate of the Action Congress of Nigeria, Malam Nuhu Ribadu has debunked reports that he has stepped down for the candidate of the CPC, General Muhammadu Buhari.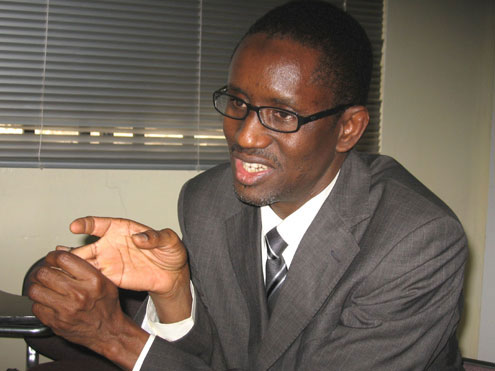 A statement by his campaign team said the speculations began yesterday as a " April Fool joke" and" is now made viral by opposition CPC members, that I have stepped down for General Muhammadu Buhari in what is termed a consensus arrangement".
The full statement by Team Ribadu read:
"First, I must clarify for my teeming supporters, our ever progressive ACN party members, and the millions of young people of this country who have trained their sights toward, and have sacrificed so much for a better Nigeria, that this is wicked falsehood, and a piece of mindless propaganda. I have not and could never betray the confidence of Nigerians by trading my candidacy for any other person.  So this claim remains a lie and a poor attempt to manipulate the electorates to seek cheap victory.
Secondly, I want to stress the point that this cheap scheme is deliberately calculated to abort our democratic march through manipulation, and through the hijack of our right to electoral choice, a central value of a true democracy.  To all the architects of this devilish scheme therefore, I have a simple message: that their electoral manipulation only goes to feed into the machinations of the same forces of misrule and darkness that have kept our nation down for the past two decades.  If it is not clear to them that they are in bed with the PDP, Nigerians are finally getting to know now whose interest they are working to advance."

Load more