President of the Performing Musicians Association of Nigeria (PMAN), Admiral Dele Abiodun, has survived another coup aimed at removing him from office.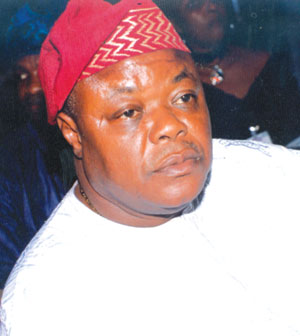 Investigations revealed that the plot was hatched by his former aides, Emma Ogosi and Dr. Zimakoy Ibezim, former first and second vice presidents respectively and Okoimoise O. Okoimoise a.k.a. Edo Man, the former PMAN secretary general and Ade Samson, among others.
P.M. Entertainment gathered that the plan to unseat Abiodun and instal Preddy Wise, who contested with him and lost in Osun State, was based on the ruling of the Justice L.G.A. Marsh, which said since Dele Abiodun was sworn in at the chambers of Fred Agbaje, PMAN's counsel, he is automatically the president.
Investigations further revealed that even though the alleged coup planners knew about the ruling, they travelled to Asaba in Delta State to conduct another election that produced Preddy Wise.
P.M. Entertainment also gathered that after the factional election the association's legal adviser, Fred Agbaje, was contacted and he played along with them, promising to conduct the swearing in ceremony.
A source close to the factional group told P.M. Entertainment that the group contracted a former Lagos PMAN scribe, Ade Samson, to invite members of the Association of Juju Musicians of Nigeria (AJUMN), to be part of the inauguration slated for Agbaje's chambers.
As scheduled, they converge on the Shomolu, Lagos-based chambers of the legal adviser with the hope of being inaugurated after which they planned to take over PMAN's secretariat, but to their disappointment, neither Barrister Agbaje nor lawyers from his chambers showed up for the ceremony which was later conducted outside the venue by the association's former assistant general secretary, Demola Odetunde.
Those that were inaugurated included Preddy Wise as president, Yinka Davies and Chief Soki Oluale, first and second vice presidents respectively, Ogunmola Adeola Abigail, treasurer, among others.
The ceremony was reportedly attended by Okoimoise O. Okoimoise, S.F. Olowookere, Ade Samson and others.
Attempts to get Fred Agbaje's comment on the issue proved abortive at press time.

Load more