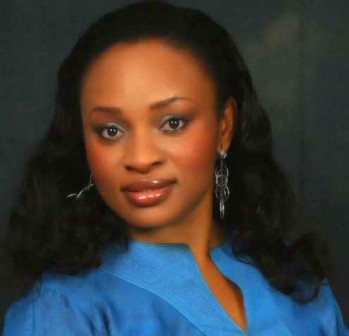 I did the first part of this article last week and I am happy I chose this topic. Before we go into the second part, I want you to read two heart-touching text messages I chose to publish today from the numerous ones I received. For my readers sending questions and comments, I try as much as I can to reply your sms and email. But don't worry if I haven't replied yours, I will try, by God's grace, to use next week for comments and questions.
Dear Amara,
There is a terrible thing going on at No. 6B Esanogbogun Street, Shomolu. I don't know how parents can allow their two- year-old child to be flogged about 40 times daily by some White Garment Church people in the name of deliverance. This is one of those parental mistakes and the police should come to the rescue of this poor child.
Hello Amara,
I read your column in P.M. NEWS on 1 April 2011-Parental Mistakes and Effects-1. Honestly, Nigerian men are wicked and heartless. You can't believe my own father turned his back on us and has refused taking care of us, not even paying our school fees simply because my mum gave birth to seven of us, all girls. He has sworn never to spend a penny on us. What kind of father is he? Why should he allow my mum to go through hell in life struggling to see us through school?
Dear Readers, I leave you to reach your conclusions on the above comments. The last message happens to be the most painful to me. Why should those girls be allowed to suffer because they were brought into the world? Who determines the sex of a baby? The man has XY chromosomes while the woman has XX .The X chromosome is responsible for females while the Y is for males. If the man releases the Y, a male child is born when it comes into contact with the X from the woman. But in a case where the man releases the X, it's a female child automatically.
Last week was about parental mistakes with the woman. But today, I want to look at it from the angle of the children. Most times I feel like organising conferences on parenting. I see lots of conferences being organised with great speakers who only come to speak above the level of the audience. Nigerian parents still have a very long way to go when it comes to parenting.
Because my Friday column is for men, I shall be looking at this with the men in mind. The first mistake I want to look into is in the area of their relationship with their children. I believe in the saying that when you spare the rod, you spoil the child. But I also believe there should be moderation in everything we do.
Many parents, especially Nigerian fathers believe it is all in the cane. Go into homes and you will see children who are happy and free when daddy is not around only for them to absence of their mother? When was the last time you took charge of their night bath after which you read them stories and sing lullaby for them to sleep?
I remember my dad asking us to leave the kitchen sometimes while he prepared meals for the whole family. It was my father who taught me to make vegetable soup (Edikaikong). My father didn't leave my mum to do the upkeep alone. He made sure we had our daily doses of multivitamin and cod-liver oil with yeast powder in our food. It was lovely growing up with my father loving us. I know this is the desire and heart-cry of many little children. They may never tell you, but they want to have you around on their Open Days and other school activities.
Some demon-possessed men pretend to love their female children so much that they become over protective. I always tell mothers to be very watchful when they see this unusual closeness because through these columns, I have heard things that leave me with the feeling that the world is a terrible place.
I have received text messages and emails about men sleeping with their own daughters. Some of these men opened up to me with some asking me to step into their cases. I believe it is only God that can deliver such men because they are completely insane. A lady in her thirties recently opened up to me on her reason for being afraid of marriage. She told me how her father started abusing her from the age of seven. She has never had any boyfriend because all the guys coming around her then as an undergraduate were sent away by her father who came up with the defence of caring for her when he was actually keeping them from eating his food.
What about your relationship with your male children. I did an article sometime 2009 on the relationship of fathers with their sons. Why do we have men complain of their sons not showing them love at old age when that is the way they wanted it? You listen to your daughters and ignore the boys. You take your female children out while the boys stay far from you. Sir, they will grow up relating with you the same way they related with you as kids.
Nigerian men should be able to get their children to that place where they open up to them on every issue. I love it when my friends tell me I am a good mother. I relate with my children as best friends. They advise me on what to wear at all times and they don't get it wrong because people always admire what I wear.
Your relationship with your children should not be just the father-child thing, but you must learn to relate with them as best friends because that is the only way you get them to open up. Shouting at them regularly won't do any magic. The only thing you get from such relationship is resistance and distance.
Some of us today are far, very far from our fathers because of the kind of relationship they had with us as children and also how we saw them treat our mothers. Fathers, please change your style of trying to turn your kids to zombies and robots. Once they get familiar with this style of leadership, you begin to see children who, in your presence, are what you want them to be while they go on with their wrong doings behind you.

Load more