Princess Abiola Oladunni Ajetunmobi is a Nigerian gospel musician based in London, who delved into music at the age of 16 and decided to go professional in 2005.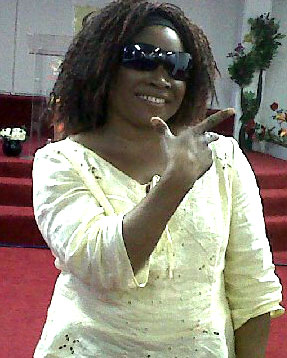 She has just completed work on her debut album, L'aye Mi, scheduled to hit the music scene this Easter.
According to her, "the title of my album is L'aye Mi and it reflects my entire life; where I was, where I am now and where I'm heading to," stressing that both audio and video of the work will be released in Nigeria this Easter.
She said the debut contains different genres of music, which is easy to listen to just as it is danceable and soul-lifting, while there is always a message to be derived from it and this sets her apart from others.
The Ondo State-born mother of four, hinted further that her music involves fast tempo and danceable beats "so as to bring youngsters into the system," because, according to her, she was called to proclaim God's kingdom through music.
Princess Ajetunmobi was born in the United Kingdom a few decades ago. She attended St. Paul's Primary School and St. Louis Secondary School in Ondo town and later went to Enfield College in London and will be graduating very soon from a university in Queen's land.
—Kayode Aponmade

Load more