The curtains were drawn on Nigeria's presidential election with the announcement today of the vote tallies for all the 36 states of the country and the capital, Abuja.
The PDP candidate, President Goodluck Jonathan won more than half of the 39.4 million votes cast. He polled 22.5 million votes, about 57 per cent.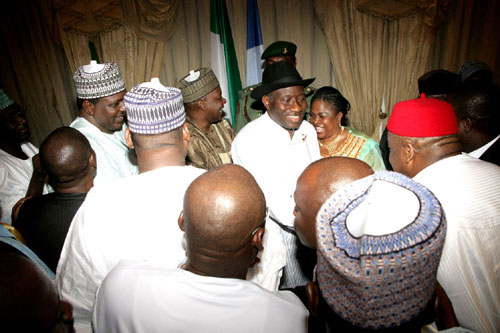 His distant rival was Muhammadu Buhari of the CPC. He polled 12.2 million votes, followed by Action Congress of Nigeria candidate,  Nuhu Ribadu, the anti-corruption crusader, who scored just a little over 2 million votes. Governor of Kano State, Ibrahim Shekarau, who ran under the platform of the ANPP.
The results were announced by the chairman of the Independent National Electoral Commission, Professor Attahiru Jega, with some of the party agents appending their signature.
Riots have broken out in large parts of northern Nigeria, over the outcome of the election.

Load more