Ever longed for an avenue to showcase your dance skills or moves? Here might just be the ample opportunity you've been waiting for as Back-to-Back Entertainment, a multi-media entertainment consultancy firm, is organising a community-based dance initiative, Shake It Off.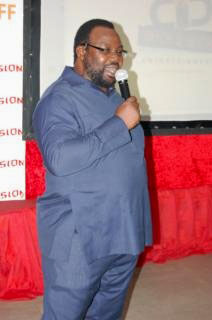 The initiative, which is strictly for residents of Ikeja, Ifako, Ogba, Omole and Agege areas of Lagos State, was created to empower youths to pursue their passion for performance and appreciation for the art of dance, while offering a breath of fresh air to the urban dance entertainment industry.
Jide Fowode, the Project Director, told Showbiz Trends that Shake It Off is basically a dance event for youths within the catchment area to show their moves, steps, skills and passion.
"Essentially, Shake It Off serves as an outlet to create strong bonds among youths and also inspire others by showcasing innovative talents using cutting edge choreography, stylistic versatility and professionalism. It is also an avenue for me to appreciate and give back to the community where I come from," Fowode said.
Speaking further, he said when the show kicks off, contestants will exhibit a lot of traditional, Afro centric and traditional moves during the dance stints.
Zonal audition for the event will hold at yet-to-be disclosed venues at Ogba, Ikeja and Agege, while five teams will be selected from each zone after which each team will be presented a certificate of qualification. The final audition will take place at a central location in Ikeja, to be followed by a glamorous winners' party with comedy and music.
The first prize winner goes home with N500,000, a music video dance contract with an A-list artiste and home appliances, the second prize winner, N300,000 and home appliances, while the third placed winner takes N200,000 and home appliances.
—Funsho Arogundade

Load more