Agbani Darego and Oluchi Onweagba, two of Nigeria's international supermodels and ambassadors for Natures Gentle Touch, welcomed new students into the Natures Gentle Touch Hair Institute last week.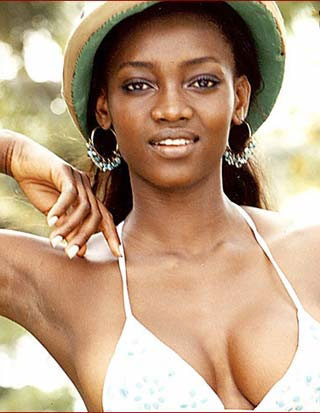 At an induction ceremony at the institute's premises, the ladies informed the students on the huge financial opportunities being professional hair stylists and advised them to make the best of the opportunities that await them over the course of their training and after.
The ambassadors, who have worked with various renowned stylists all over the world, also gave the students tips on how to become successful professionals in the beauty and personal style industry.
Delighted at the opportunity of meeting the famous supermodels, the students used the avenue to tap into their experience in a question and answer session as well as one-on-one interaction between them and the brand ambassadors.
Within the few hours that the engagement lasted, a
wealth of knowledge and inside tips were shared with the students by Oluchi and Agbani Darego who matched their curiosity and enthusiasm with their eagerness to share and impact knowledge from their wealth of  experience.
Natures Gentle Touch Hair Institute recently admitted a fresh batch of students who, upon graduation, will earn diplomas in Hair Designing and Artistry.
The aspiring stylists from different walks of life and places, will be taught by accomplished hair stylists and instructors from different parts of the world for eight months.
The institute was established by personal style brand, Recare Limited, to bridge the gap in beauty and style knowledge as well as offer a platform to empower individuals with practical skills that will give them a future and enable them to have a life.
—Funsho Arogundade

Load more