Rivers State Governor Rt. Hon. Chibuike Rotimi Amaechi has called on Christians in Nigeria to use the period of Easter to rekindle love, peace and unity among the Nigerian people.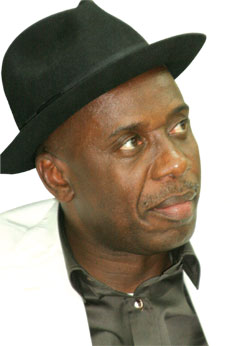 Governor Amaechi, who made the call today in a message to mark this year's Easter celebration, noted that the death of Jesus Christ, even when he could have overpowered it divinely, demonstrates his selflessness to save mankind.
The governor said Christians should love one another and eschew violence, noting that since the country is multi-ethnic in structure, only peace and love can bind all together.
"Let us make more sacrifices of love for the sake of the country," Amaechi said.
He urged Nigerians, particularly those resident in Rivers State, to be steadfast and see the sacrifice that Christ made on the cross as an opportunity to purge themselves of sins, assuring that the state government remains committed to ensuring security of life and property of all persons at all times.
Governor Amaechi said the society stands to benefit more if people embrace selflessness and encourage acts that promote brotherhood and peaceful coexistence, pointing out that "the Easter season and the resurrection of Christ offers more opportunities for humanity to live Christ-like life.
The Governor urged Christians to pray for continued peace and progress of the country, and wished the people of the state a Happy Easter celebration, expressing satisfaction with the level of religious harmony which exists in the state.
By Okafor Ofiebor/Port Harcourt

Load more