The Action Congress of Nigeria (ACN) has raised an alarm over the absence of form EC8 and the lack of serial numbers in the ballot papers brought to the state for Tuesday's governorship election in Akwa Ibom state.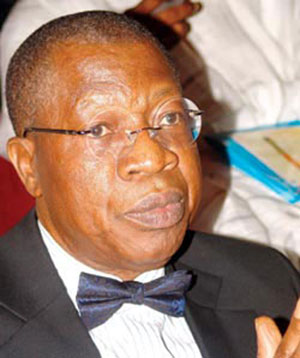 In a statement issued in Ilorin on Monday by its National Publicity Secretary, Alhaji Lai Mohammed, the party also alerted the security agencies on the ongoing mass arrests of Ibibio chiefs and clan heads, all in an attempt to intimidate and arm-twist them so they will vote for the PDP.
"When the ballot papers for the governorship were inspected today (Monday), it was found that they do not carry serial numbers, while form EC8 are also missing from the materials brought to the state for the governorship poll. This is a recipe for rigging," it said.
ACN warned that the mass arrests of the Ibibio chiefs and clan heads risk provoking violence, and stressed the needto nip such in the bud by calling the state governor, who is demonstrating unparalleled paranoia ahead of the poll, toorder.
The party also called on local and international observers to pay a very close attention to the pre-election machinations of the PDP-controlled state government, saying the prevailing situation in the state now does not augur well for a freeand fair election."It is not only on election that observers will visit a few polling stations and declare the polls free and fair.
Such stifling and manipulative acts as are being perpetrated by the Akwa Ibom state government are inimical to the success of any election,and we call on the observers to take note of this fact."We also urge them to show more than a passing interest in the conduct of all the elections in the state on Tuesday,"ACN said.

Load more