It was an electrifying performance when the rave of the moment, Mr. Incredible popularly known as M.I., thrilled several fans and teenagers to an exciting playtime with Fanta, a popular soft drink brand, produced by the Coca-Cola Company, tagged Play. It's natural.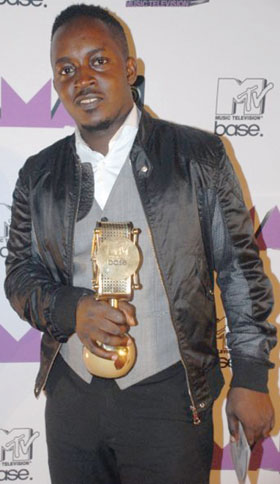 Speaking on the rationale behind the new thematic campaign at the launch event, Mrs. Bolajoko Bayo-Ajayi, Strategic Marketing Manager, Flavours, said Fanta consumers believe in having fun and taking life easy.
"When we talk of 'Play,' we do not mean it in its loose or natural sense, but rather, 'Play' as an intrinsic part of everything you do," she stressed, adding that the brand's core target has a playful, exuberant and frivolous attitude to life which always keeps them on the go.
"One of the many great things about this campaign is that it appeals not only to our core target, but also to the entire family. It communicates the great taste of Fanta in a fun-filled way and conveys the intrinsic of the brand that families already love–the rich, bubbly, fruity, orange taste," she added.
The high point of the new Fanta thematic campaign is the three new television commercials that communicate the brand's playful and fun nature, which naturally appeals to Fanta drinkers.
It also portrays the rich visuals that the brand is known for as well as showcases 'Play' as a fundamental nature of humans and encourages people to always see the brighter side of things, turn awkward moments into fun and exciting moments, choose to let laughter bubble up from within them and burst into brilliant, colourful rays.
Besides the TV commercials, the new thematic campaign includes radio ads, print communication, spectacular out-of-home visuals, in-store execution and the new digital campaign on the Fanta Facebook page–www.facebook.com/fantaplayzone.

Load more