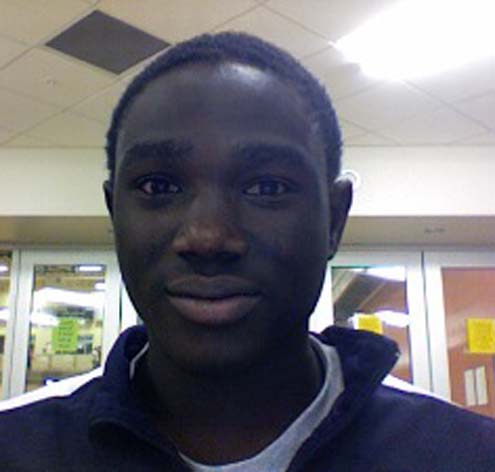 At 16, rising soccer star Kabiru Adewunmi had NCAA Division 1 recruiters after him. The talented yet humble teen was on his way to something big, his Chicago Fire coach said on Friday.
Instead, the Amundsen High School sophomore took his last breaths Tuesday night in a puddle of blood after a gunman ambushed him as he left a Chatham neighborhood convenience store with four friends. Police say the teen was heading back to his apartment after celebrating a big Chicago Bulls playoff win when he was riddled with bullets in the 800 block of East 82nd Street.
Police said the shooting might have been gang-related, yet officials said they do not believe Adewunmi was in a gang.
But WMAQ-Channel 5 News reported that a car pulled up to the teens and someone inside asked, "Are you the Nigerian soccer players?'' When they answered that they were, the person in the car opened fire, Channel 5 reported. Police would not confirm that account late Friday.
The teen had been away from his native Nigeria for less than a year after securing a spot on a highly competitive youth soccer team affiliated with the Chicago Fire. He had moved with a legal guardian from the North Side just weeks ago.
Sole Antonijevic, who coached Adewunmi in the under-17 league, said that when the teen came to tryouts last October, "right away you could see his talent, his level of play and his desire to one day become a professional soccer player.
He added:"He was just a fantastic kid. He always had a big smile on his face, was very humble and always worked hard on the field and at school. He was the type of kid that every coach would love to have on their team."
Reported by Chicago-Sun Times online

Load more