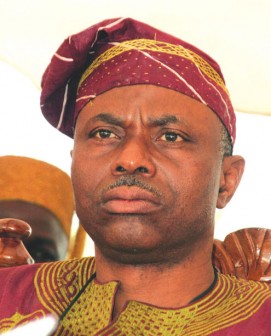 Olusegun Mimiko, governor of Ondo State, in Nigeria's Southwest has restated, his government's irrevocable commitment to the payment of new minimum wage to workers in the state. To this end, discussion on all outstanding issues between government, labour and other key stakeholders on the minimum wage will commence immediately.
Mimiko made this known while addressing workers during the 2011 May Day celebration at the Gani Fawehinmi Freedom Arcade in Akure.
Mimiko said " In principle we believe that N18,000 in today's economy is no big deal, and that is the truth."
He promised to cut waste and increase the income of government to enable it pay the promised wages.
."It is important to tell you, great workers of Ondo State, that in order to implement and sustain this new minimum wage, the Nigeria Labour Congress should actively join hands with all relevant stakeholders to ensure a review of the Federal Allocation formula so that more resources will be devolved to states so as to ensure the realisation of the minimum wage."
Reeling out his administration's feats in government/labour relations within two years, the governor said "the government has also adjusted workers salary structure in the state to bring it at par with their counterparts in the South West zone of the country and recruited over 6,000 workers into the public service including the Local Government Service as a social responsibility and in order to reduce unemployment."
.In her address, the Chairman of Nigeria Labour Congress, Ondo State Council, Comrade Bose Daramola called on governments at all levels to tackle epileptic power supply in the country. She praised the Mimiko administration's initiative of provision of Solar Energy at Isinkan Market in Akure asking for its extension to other markets in the state.
She criticised some construction firms for deducting tax from workers salaries without remitting same to government coffers.
Also addressing the gathering, the State Chairman of Trade Union Congress of Nigeria, Comrade Olufemi Bosede appealed to the state government to expand the educational facilities to enable children of workers, farmers and peasants to have equal opportunities for education.

Load more