More revelations have trailed the death of Lagos-based popular tele-evangelist and General Overseer of the Christ Apostolic Church, Lion of Judah, Prophet Elijah Akinade.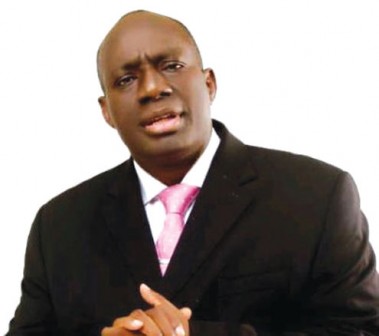 The popular prophet, whose church is located in Egbeda area of Lagos, Southwest Nigeria, died Saturday night at the age of 57.
When the news broke on Sunday in his church, members could not say how he died. They only knew he had relocated to Abuja a month earlier.
But P.M.NEWS has learnt that Prophet Akinade who preaches on MiTV, had been sick and actually moved to Abuja where he sought medical assistance.
Though the nature of his illness was not known as at the time of filing this report, it was also learnt that before his death, the clergy had emaciated and had lost a lot of weight.
Confirming his death, one of his personal assistants said he was actually in Abuja for about a month in search of cure for the ailment which the family members have refused to disclose.
He said: "Although nobody understands the nature of the sickness, everything had been shrouded in secrecy."
He also confirmed that the popular preacher had grown very thin even before he left for Abuja where he died in an undisclosed hospital.
The source said the preacher's wife was not at the hospital when her husband died but said the woman has been traumatised since she heard the news.
Prophet Akinade, whose church hosts a very large congregation, started as a chorister in the Christ Apostolic Church in Ibadan, the Oyo State capital under Prophet S. K. Abiara, another renowned leader of the church. From there, Akinade rose to become a leader in the church.
He later started his church in Ibadan before moving to Lagos.
—Eromosele Ebhomele & Paul Sanusi
Load more