The victory secured by outgoing Kwara state Governor Bukola Saraki in the recent National Assembly election where he won the election to represent Kwara Central Senatorial District at the National Assembly in the next political dispensation may be short-lived if Alhaji Laziz Kolawole Jimoh, a stalwart of the Peoples Democratic Party in Kwara state has his way at the Federal High Court in Abuja.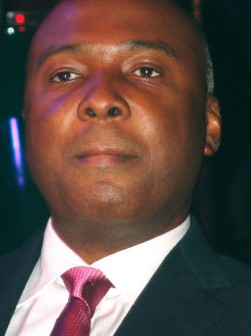 Alhaji Jimoh is challenging the emergence of Governor Saraki as the Senator-elect to represent the Kwara Central Senatorial District by asking the court to set aside the declaration of Saraki as the Senator-elect by the Independent National Electoral Commission, INEC.
He is also asking the court to declare him and not Saraki, the lawful senatorial candidate of the PDP, for the Kwara Central Senatorial District.
At the resumed hearing of the suit on Tuesday before Justice Ibrahim Auta, counsel representing Governor Saraki informed the court that he was appearing in protest as his client was not properly served the court process.
Justice Auta, however, refused to acknowledge any representation by any counsel in protest and insisted that it is either he was representing the governor or not.
When the issue of representation was sorted out, the governor's lawyer, Mr. A. Bamidele, attempted to move his preliminary objection challenging the competence of the suit but the court refused to entertain the motion due to failure by the lawyer to have paid the default fee of N200 per day for the entire number of days the governor failed to file his papers outside the statutory time limit in line with the court's order 48 rule 4 under which the governor's lawyer attempted to move their preliminary objection on the improper service.
The court insisted that the governor must pay the stipulated penalty before further progress can be made in the suit and subsequently adjourned till Wednesday 25 May.
By Nnamdi Felix / Abuja
Load more