The General Overseer, Redeemed Christian Church of God, RCCG, Pastor Enoch Adeboye has suspended a pastor of the church in Spain over alleged fraud and infidelity.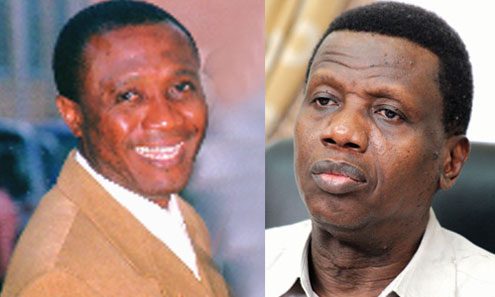 The pastor, Rogers Abraham, was the National Co-ordinator of the RCCG in Spain. He was first suspended by the Regional Co-ordinator, Pastor Dele Olowu of Mainland Europe, comprising 54 countries.
Pastor Abraham was said to have been suspended because he was allegedly found to have committed adultery and misused church money.
Rogers , 51, is said to have hailed from Port Harcourt , Rivers State , South-South Nigeria and was alleged to have diverted large sums of money meant for parishes in Spain to personal use.
The church members in Spain petitioned Adeboye in Nigeria after allegedly threatening to quit the church if Rogers was not removed from the pulpit.
It was gathered that two ladies from Canaan Land Parish, Alcorcon , Madrid reported to their Parish pastor who later reported the case of alleged adultery to Regional Co-ordinator in Holland .
Assistant Pastor Onyemaeze Uchendu is the Parish Pastor of Canaan Land Parish in Madrid where the two Ladies involved in infidelity with the said pastor were worshipping.
A RCCG pastor in Malaga , Spain (Name withheld) said that Pastor Olowu, the Regional Co-ordinator for Mainland Europe came all the way from Holland to Madrid, Spain to find out the fact concerning the case.
While he was in Spain , he met the Parish Pastor where the case was reported and one of the ladies who allegedly committed adultery with the National Co-ordinator of Spain Pastor Abraham presented a recorded telephone conversation between her and Abraham.
The suspension of Pastor Abraham was said to have been confirmed and sealed by Adeboye at the European Congress For Christ, EUROCON, held at Den Haag, Holland between 20 and 23 April, 2011 when he was exclusively addressing all Spanish Parish Pastors.
"It was at the meeting with the Spanish pastors that Daddy G. O. asked Pastor Rogers Abraham to nominate somebody to replace him as National Co-ordinator of Spain until his suspension expired. He then nominated his Deputy, Pastor Emmanuel Onyemmwemse who is the parish Pastor of International Christ Center, Valencia," our source said.
Findings revealed that a letter signed by some Spanish Pastors loyal to Pastor Abraham was submitted to Adeboye asking him not to suspend their pastor, but Adeboye was said to have held another meeting with all Pastors from Spain in which he asked them frankly whether they wanted their co-ordinator to go to hell.
However, some members of the church not disposed to Pastor Abraham coming back after serving his suspension have started kicking and have pleaded with Adeboye to help re-organise the church in Europe with special emphasis on Spain, urging him to ensure that Pastor Abraham did not return even at the expiration of his suspension.
A RCCG source in Lagos, South West Nigeria, confirmed that cases of alleged fraud and infidelity had been reported against Pastor Abraham but could not confirm if he had been suspended.
—Kazeem Ugbodaga
Load more