Deputy Governor of Lagos State, Princess Sarah Sosan says she is leaving the administration of Governor Babatunde Fashola on a high note, having performed excellently well.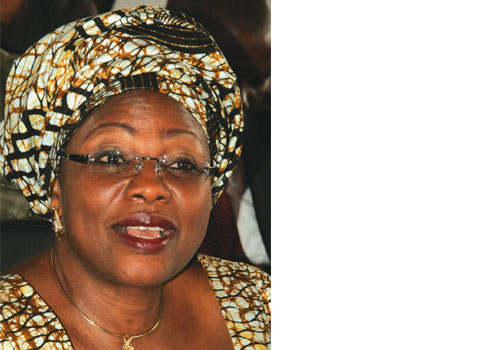 She said she had no regret not being allowed to be part of the second term of Fashola, saying that she was satisfied with the opportunity given to her to serve in the last four years.
In what seemed to be her valedictory speech, the outgoing deputy governor thanked Lagosians and all those who contributed to her performance in government, adding that "from the acknowledgement and responses we have got so far, we have done well.
"I have no regret for not being allowed to be part of the continuity," she said, when asked if she had any regret for being dropped.
Sosan, who spoke at the Ministerial news conference held at the Bagauda Kaltho Press Centre, Alausa, Ikeja, Lagos , Southwest Nigeria, however, reeled out the achievements of the Ministry of Education which is under her purview.
According to her, 209 classroom blocks were rehabilitated in 2007; 1,448 in 2008; 726 in 2009 and 393 in 2010, adding that "in all, a total of 2,876 classrooms have been rehabilitated to date. Similarly, 20 blocks of classrooms proving additional 216 classrooms were constructed. 73 schools spread across the six education districts were provided with toilet facilities for improved sanitation and healthy living in the schools.
"Our intervention in the area of provision of furniture is unprecedented. The state government has supplied furniture for students/pupils, teaching, non-teaching and administrative staff, aside from 'rep-a-desk' programmes through which 28,200 students' furniture were repaired."
The deputy governor also said there had been steady rise in academic standard in public schools across the state, saying that the conducive environment in the schools helped to promote discipline.
"Our teachers are regularly trained and as such, are confident in handling their jobs. More parents are now withdrawing their children from private schools in preference for public schools following the attraction they offer.
"Similarly, our free education programme has remained a source of attraction to parents from neighbouring states. Though we are yet to reach our destination in this critical sector, we are however happy that our various programmes and policies are on track," she said.
—Kazeem Ugbodaga

Load more