A Nigerian woman and daughter of one of the Ibrus who stalked Rio Ferdinand has been jailed and ordered to stay away from the Manchester United footballer for the next ten years.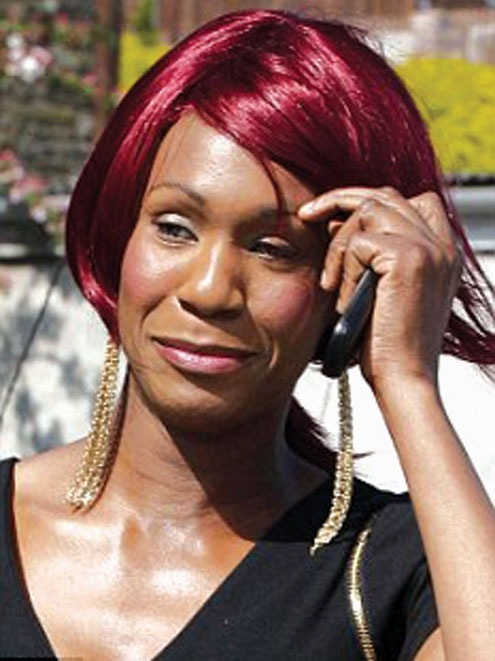 Susanne Ibru, who was branded "a predatory and manipulative fantasist", remained defiant to the last as she was given a ten-week prison sentence.
The 38-year-old, who had jumped bail then spat at a woman police officer when she was arrested, made a V-sign at the judge as she was led from the dock, telling him: "I put two fingers up at you."
Former England captain Ferdinand had earlier told how she left him fearing for his family's safety by repeatedly making a 400-mile round trip from London to Cheshire just to call at his £5million luxury home.
Yesterday Crewe Magistrates' Court was told a pre-sentence report had described Ibru as "living in a fantasy world, unable to interpret social situations and boundaries."
It added: "She has a predatory and manipulative lifestyle."
During the trial for harassment last month, Ibru represented herself and cross-examined her victim but fled the court during the lunch break.
The defendant was living in Peckham, south London, when she made three 400-mile round trips to Ferdinand's home in Alderley Edge on February 21 last year, then again on June 16 and 18, her trial heard.
The court heard that, on the day of her arrest in Warrington, Cheshire, she spat in the face of the arresting officer.
Ibru, wearing a red skirt and beige jacket, had pleaded guilty to assaulting the police officer.
District Judge Sanders said police officers "did not deserve to be spat on" when carrying out their duty.
The court heard that Ibru had ambitions of becoming a "sports agent" and Simon Leech, defending, said the she was an "accomplished athlete".
Ibru, who has previous convictions for assault, public order offences and possessing an offensive weapon "bitterly regretted" struggling with the arresting officers and offered an apology in the police station for spitting.
She was made the subject of a 10-year restraining order banning her from entering the village of Alderley Edge, Cheshire, and approaching Rio Ferdinand and his wife, and she must not go to any match or event which the footballer is attending.
Load more