There was a mild drama this morning at the Federal High Court, Lagos, Southwest Nigeria, when the president of the Nigerian Bar Association, NBA, Mr. J.B. Dawodu, walked out of the court during the proceeding of fundamental enforcement suit filed by the embattled former CEO of Intercontinental Bank, Erastus Akingbola, and one of the former Directors of the bank, Bayo Dada.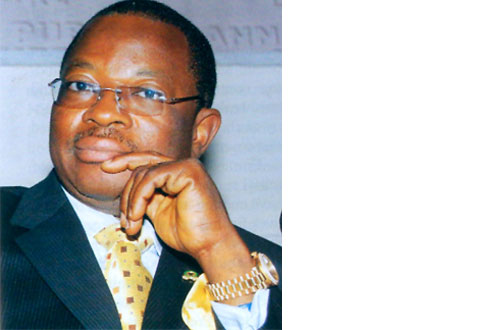 When the matter was mentioned, Mr. J.B. Dawodu told the court that they had filed an application for stay of proceedings in the matter and they have equally filed an appeal against the order of the court that Akingbola should be released forthwith.
The presiding judge, Justice Efanga Archibong, asked Mr. Dawodu why the order to release Mr. Akingbola had not been obeyed, but Dawodu said they have appealed against the order.
The judge then asked if that was the reason the order was not obeyed.
Consequently, he dismissed the application asking for stay of proceeding. He then ordered counsel to Akingbola to move the application, which was made.
In an affidavit in support of the motion, sworn to by a legal practitioner, Adebisi Oyelade, the deponent averred that Akingbola, who has been arrested by the Economic and Financial Crimes Commission, EFCC, since 3 May, 2011 has been denied access to his family members, friends and counsel and attempts by his counsel to secure his bail proved abortive.
In his ruling, while granting all reliefs sort by the applicant, Justice Archibong restrained EFCC and its agents from further arresting or detaining Akingbola.
He also declared that his arrest is unlawful, illegal and unconstitutional as it violates his fundamental rights to dignity of the human person.
—Akin Kuponiyi
Load more