When she started out over a decade ago in the make believe world, nobody gave her a chance and apart from the fact that some people saw her as too young to have an impact, others hanged religious sentiments on her neck, calling her a rebel, while some others believed she cannot make it in Lagos where Nollywood is booming because she lived all her life in Kano.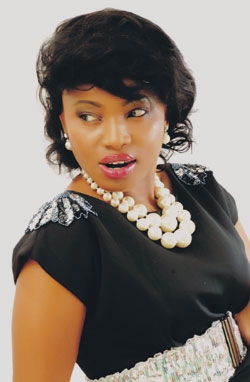 Undaunted, Halima Abubakar forged ahead with minor roles and moved on to bigger roles. Today, the face of this Kogi State-born beauty adorns the jackets of countless movies, many thanks to her hard work and tenacity.
When she was just about reaping the fruits of her labour, arsonists set her business concerns in Kano on fire and the incident, instead of throwing her off balance, only strengthened her and in a way, likened her to Biblical Job.
Now, she has bought a house in Lagos to cover for her loss and this is just one of the luxuries of life this philanthropist, who does not like bragging about her achievements, is blessed with.
Her career has been soaring higher and higher. Little wonder then that brands keep negotiating to make her face grace their adverts. Already an ambassador with many award nominations coming her way from home and abroad, Halima has taken over already as one of the most sought-after in Nollywood.
Load more