Following an allegation of financial recklessness, members of the Board of the Video Club Owners Association of Nigeria (VCOAN) have finally suspended the chairman, Lagos chapter, Balogun Ajayi Martins.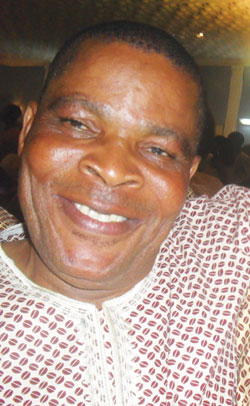 A letter titled Re: Suspension Notice, signed by Ifetayo Gbenga Ifebogun, General Secretary, BOT and made available to P.M.Entertainment, stated that after the initial two months' suspension placed on the chairman for him to defend himself and payment of an outstanding sum owed Dominic Osiegbe a.k.a. Domking, a deceased colleague as well as disobedience to constituted authority, among other things, Martins was ordered to go on an indefinite suspension for "violating instructions and directives given to you by the BOT of our noble association, after a review of your two months' suspension, you are hereby suspended indefinitely as chairman VCOAN, Lagos State."
He was also asked to hand over relevant documents to the General Secretary.
The association, on Teusday, held a memorial lecture in honour of Dominic who died last year.
Chaiman, BOT, Moses Adegbuyi, the general secretary, Ifetayo Gbenga, Tunde Oselu and others, paid glowing tribute to their departed colleague.
As at the time of filing this report, the suspended chairman could not be reached as his phone was switched off.
Load more