The Economic and Financial Crimes Commission, EFCC, appears to be running out of patience following the failure of the outgoing Speaker of the House of Representatives, Mr. Dimeji Bankole to appear before the commission yesterday.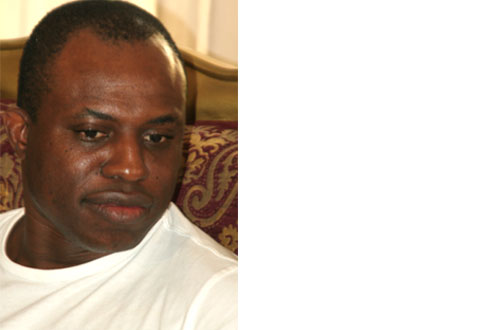 EFCC had received petitions against Bankole regarding the N10 billion loan scandal rocking the House and wants the embattled Speaker to come and explain what he knows about the issue.
His failure to appear at the EFCC headquarters in Abuja, Nigeria's capital, yesterday, despite giving assurances last week that he would do so after he failed to honour the invitation on 26 May, has tasked the patience of the anti-graft agency which has given him five days to appear before it.
Reacting this morning to Bankole's failure to show up yesterday for interrogation, EFCC spokesman, Femi Babafemi told P.M.NEWS the Speaker "claimed he was bogged down by legislative duties. We don't want to join issues with him on the excuse he gave for not reporting to our office yesterday.
"By Monday (five days from today), when his legislative duties would have ended, we'll take the next line of action." Babafemi declined to disclose what that line of action would be.
EFCC is sorely disappointed that Bankole did not keep his promise and he could not be declared wanted after Monday 6 June when his tenure would have ended.
The outgoing speaker's media aide, Musa Ebomhiana, had said that state functions prevented his principal from appearing at the EFCC office yesterday. He said Bankole is busy preparing for the new legislative session that would commence next week; even though he is not returning to the House because he lost in the last election.
Meanwhile, the Clerk of the House, Sani Omolori, has been accused of misleading Bankole over the controversial N10 billion loan.
Former opposition leader in the House and now Senator-elect, Ali Ndume, said when the clerk of the House was asked whether the House budget would be able to sustain the payment of N42 million allowances for each member quarterly as against the previous N27 million, he said yes.
Ndume said he had opposed the jumbo payment, adding that he is surprised about the N10 billion loan.
"Some of us warned him (Bankole) against the jumbo pay, so nobody knew when he was collecting the loans," Ndume said.
—Ada Owojela